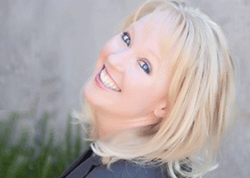 "Outlets are always looking for hot shows and now they are able to see up front which show concepts are the most likely to tap into their target audience," says Adryenn Ashley founder of CrowdedReality.com
Los Angeles, CA (PRWEB) May 12, 2015
CrowdedReality.com—the first online crowdfunding platform for reality television and talk show concepts—has premiered the first show off its platform, Wake Up, onto national broadcast television. Wake Up was created by Adryenn Ashley and Lisa Marie to be a new talk show for the new mainstream. Touted as no gossip and focusing on topics that transform, the show was made possible from fan backed support as well as sponsors, raising over $100,000.
"CrowdedReality.com is unique in that it allows content creators who have ideas for reality TV or talk shows to not only crowdfund the cash their pilot or series, but to collect social currency, the fan backing demographics that proves the show is viable. In turn, this gives potential sponsors and networks critical data about the people who are supporting the show," says Adryenn Ashley, who founded the website. "Outlets are always looking for hot shows and now they are able to see up front which show concepts are the most likely to tap into their target audience." https://crowdedreality.com/
Individuals looking for support are encouraged to register their project concept with the Writers Guild and Copyright office before registering on CrowdedReality.com.
"Through our program, content creators are able to maintain creative control of their projects and create programs specifically for their niche audiences," Ashley says.
After projects are registered, content creators, called Showrunners on the site, can begin to raise social currency. Individuals are encouraged to launch their project through their own social media connections to help gain additional supporters.
"Once a show reaches a designated level of social currency, we match them with sponsors who are looking for a show with that demographic reach," Ashley says. "If the show starts going viral, we offer them an agency distribution contract and put the show out to our network of affiliate and cable stations nationwide for syndication."
For more information or to register a project concept, visit: https://crowdedreality.com/
ABOUT ADRYENN ASHLEY
Adryenn Ashley is a mentor to CEOs worldwide. As the founder of Wow! Is Me, a global marketing and promotions company, Ms. Ashley relied on her expertise in finance, entertainment, and technology to leverage the media to boost her client's bottom line. Ms. Ashley has helped many clients—ranging from artificial intelligence firms to motion picture companies—increase their visibility in the marketplace and establish successful strategic joint ventures.
Ms. Ashley's success has earned her numerous speaking engagement invitations and a reputation as being a high content speaker, who always delivers entertaining and mind-stretching presentations. She recently embarked on a new venture as founder of CrowdedReality.com, the world's first crowdfunding platform for reality television and talk shows.