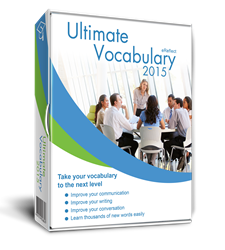 It only takes these two words to inspire and empower women across the globe
New York City, NY (PRWEB) May 13, 2015
eReflect, designer of vocabulary builder software Ultimate Vocabulary™, announces the company's endorsement for the #Dear Me campaign by YouTube. This campaign focuses on helping people understand the progress they've made, and through retrospection identify what piece of advice would help them in their life if their younger selves had been aware of it. YouTube recruited well-known female YouTube stars to create this empowering campaign.
eReflect helps people improve their knowledge of new words and lets them increase their power vocabulary so as to be more confident and efficient in their communication. The company finds initiatives like #Dear Me a positive and encouraging campaign on YouTube, because it helps people empower themselves. The company hopes the current campaign will inspire young women to live life and confront challenges with their head held up high.
YouTube's global #DearMe campaign is an initiative leading up to the International Women's Day. It seeks to help women realize that they're not alone when facing everyday challenges, and that these are often shared by millions of other women — famous and otherwise. The YouTube Spotlight message says:
"We all know that growing up is tough. But if you could go back in time, what wisdom would you share with your teenage self? It all starts with two words. Dear Me."
eReflect and Ultimate Vocabulary™ encourage young women to ask this question too, and realize that although life can be hard at times it's also a life shared with others. The company stresses that together people can achieve great things and take solace in knowing they not alone in this world, facing whatever challenges they might face.
It only takes these two words to inspire and empower women across the globe, eReflect believes. An individual can improve vocabulary knowledge through a web tool or app, but more importantly, that person can become more confident and assertive by sharing advice with younger women reminding everyone that often the things people might be stressed out by right now won't matter as much in a few years' time.
Well-known YouTube celebrities participating in the awareness video include Hannah Witton, Gigi Chao, and Shruti Anand.
***********
For more information on how you can benefit from Ultimate Vocabulary, please visit its official website, http://www.ultimatevocabulary.com.
About Ultimate Vocabulary™
Ultimate Vocabulary provides a proven and powerful platform, built to improve anyone's vocabulary.
The interactive self-improvement system provides more learning tools than any other program on the market, as well as more information on words.
The Ultimate Vocabulary software provides each and every user with a personal computer tutor. Providing a step-by-step guide to learning a powerful vocabulary, Ultimate Vocabulary is the learning tool everyone can benefit from.
Of course, the software is also backed by eReflect's iron-clad money back guarantee.