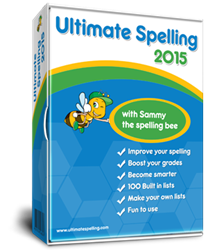 The spelling software designer encourages people to watch and share this video with anyone who's getting or adopting a pet.
New York City, NY (PRWEB) May 13, 2015
More than 180,000 pets go into Canadian animal shelters annually, but only 4 in 10 leave. eReflect is proud to feature a Puppy Swap video that raises awareness on the terrifyingly high rates of pet abandonment, the company said today.
eReflect hopes the video (which has a plot twist in the end) will help more people become aware of the devastating effects of pet abandonment and make them realize that pets are family members and not commoditized objects to be swapped and discarded once the family or child is bored of them.
The Puppy Swap pet subscription service is a fictional advertisement that seeks to remind families and individual of the things that they need to consider before getting a pet. People need to realize that a pet is not an object but a living organism that needs respect, love and nurturing. Pets are for life, they're not dispensable. People need to commit to their pets and stick with them throughout their lives, the ad's message proposes.
The fictional ad presents a puppy subscription service that lets families pick a trending pet breed and have the pet at their home until the puppy grows up. Then they can swap it with a new puppy. The make-believe subscription is monthly and without long-term commitment.
eReflect believes the Puppy Swap advertisement developed by the Toronto Human Society is a strong message that will resonate with many people who are pet owners. The company also hopes that this video strikes a chord with people who are considering becoming pet owners, as it will help them recognize the value and respect pets deserve. The spelling software designer encourages people to watch and share this video with anyone who's getting or adopting a pet.
"Everyone should be reminded every now and then that pets need more respect and value than they're currently being given. Pets are never dispensable and single-use, they're for life," eReflect's spokesperson commented on the topic of pet ownership.
eReflect is the creator of Ultimate Spelling™, a cloud based program that is teaching spelling to people of all ages. Through fun games and spelling activities people can become better spellers.
***********
For more information about how Ultimate Spelling software can improve spelling performance for you and your family, please visit the official website at http://www.ultimatespelling.com.
About Ultimate Spelling™
Ultimate Spelling provides a modern and easy to use spelling software that has been designed with one goal in mind – making children want to learn.
It is a fast and easy way to master even the most complicated spelling, without the need to write long lists or complete boring tests.
In fact, Ultimate Spelling provides more than just spelling help. It is a complete educational resource that boosts all level of a child's literacy.
Containing a personal computer tutor, Ultimate Spelling is the most realistic step-by-step guide to flawless spelling ability.