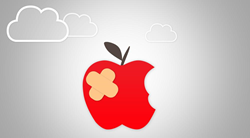 The real situation with Mac security is difficult to estimate because most Mac users are still fully confident in the infallibility of the vendor
(PRWEB) May 12, 2015
With the ever-increasing use of Mac OS, Mac OS malware, or "iMalware," has recently become a frequently discussed topic among Mac users and antivirus software developers.
While Mac users remain confident in the invulnerability of their computers and refuse to provide their computers with additional protection, cybercriminals are motivated to spend their resources on devising malware for this platform.
In fact, all relevant malware protection tests claim that antivirus software must detect both Windows and Mac malware because every fifth Mac is harboring or carrying Windows malware*. Despite being internally secure, Macs are still vulnerable when connected to the web and are not protected from cyber attacks. Recent Kaspersky lab studies** have revealed the following surprising facts about Mac malware industry:

1,800 malicious files for OS X were detected in 2014.
AdWare.OSX.Geonei.b malware was detected 56,000 times worldwide in 2014.
The US and Germany are considered to have the highest iMalware rate with 7,700-66,000 detections.
"The good news is that the number of Mac malware still falls far behind the Windows statistics," said MacKeeper CEO Alexander Kernishniuk, who explains the reason why. "The existence of malware is determined by several conditions. First, the platform needs to have insecure architecture and thus vulnerabilities. Second, the platform needs to be widespread. Lastly, it needs to provide tools for development of third-party applications. While the second condition applies to Mac, with more than 80 million computers running Mac OS, it is still nothing compared to 1.5 billion Windows computers."
Looking to the future, Kernishniuk explains that large companies are now widely migrating from Windows to Apple - which will undoubtedly drive the rise of more sophisticated attacks and expose more Macs to the resulting external threats. However, does it mean that the rapid growth of Macs will trigger the malware industry? "The real situation with Mac security is difficult to estimate because most Mac users are still fully confident in the infallibility of the vendor," he points out. "As a security expert for Macs, MacKeeper recommends that Mac users change the attitude to Mac protection and make sure that they have a solid antivirus system."
*Source: Naked Security from Sophos, https://nakedsecurity.sophos.com/2012/04/24/mac-malware-study/
**Source: Kaspersky Lab http://eugene.kaspersky.com/2014/09/29/the-evolution-of-os-x-malware/
About MacKeeper
The all new MacKeeper 3.x is an award-winning service with 16 advanced Mac utility tools and the Human Inside feature: interaction with technical experts is built into the software interface (which differs from the standard customer support/call center model), so customers no longer need to look for support phone numbers or email addresses.
To learn more about MacKeeper, go to http://www.mackeeper.com