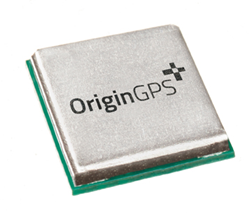 GNSS Module (GPS+GLONASS Simultaneously), 7mm x 7mm Small size, High Performance, Fully-Integrated
(PRWEB) May 31, 2015
SiRFstarV is CSR's industry leading GNSS receiver tracking both GPS and GLONASS satellites. The CSR mbed Shield is fitted with the OriginGPS Multi Spider module (ORG4572) requiring 1V8 supply, ground, UART interface and connection to GNSS capable antenna. Additional IOs are available for interrupts, turning the receiver on and off, reset, fix status and power mode information.
The OriginGPS Multi Spider, the world's smallest GPS + GLONASS module, is designed to support ultra-compact applications in which size is at a premium, such as smart watches, wearable devices, trackers, and digital cameras. It is a fully integrated, highly sensitive GPS + GLONASS receiver module that measures just 7 x 7 x 2.1mm.
For more details: http://www.origingps.com/?products=org-4572-2
The Multi Spider continuously tracks all GPS and GLONASS satellites in view and provides real-time positioning data in the standard industry format, defined by the U.S. National Marine Electronics Association (NMEA).
For more information about GPS/GNSS modules, please contact: marketing(at)origingps(dot)com or visit http://www.origingps.com