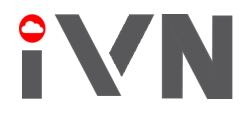 With iVN, service providers can not only add new services more quickly—in hours instead of weeks or months—but also rapidly increase and diversify their revenue streams."
Richardson, TX (PRWEB) May 13, 2015
iPhotonix, an industry innovation leader for the Network Functions Virtualization (NFV), cloud transformation and fiber-to-the-premise (FTTP) technologies, today debuted the iPhotonix Virtual Network (iVN), an integrated NFV platform for the rapid delivery of vApps combined with extensive networking, management and orchestration (MANO) solutions.
First public demonstration of the iVN will take place at the Gigabit Cities Live 2015 Conference in Atlanta on May 13th and 14th, 2015.
The iVN, which has been validated in some of the world's most demanding networks, runs different Virtualized Network Functions (VNFs) from a variety of vendors. It offers functions such as performance monitoring, firewalls and end device management that run on lower cost commodity hardware as opposed to the typical expensive and complex proprietary equipment. Additionally, the iVN platform leverages an intuitive graphical user interface to build service templates and business rules to easily introduce and manage services.
Highlights of the iVN Solution

iVN is a MANO platform for easy and rapid deployment of vApps that is hardware agnostic and supports multiple protocols and access technologies
iVN helps CSPs increase revenues, reduce costs and accelerate "Time To Market"
iVN offers CSPs an agile, intuitive and cost effective path to NFV
The iVN platform provides scalable, secure and agile delivery of enterprise and cloud-based applications. Its tools not only enable communication service providers (CSPs) to more quickly create network services but also reduce time and costs of developing and managing those services. Running on commercial off-the-shelf customer premise equipment (CPE), the iVN further lessens CSPs dependency on expensive and propriety hardware, which reduces cost, lead-time and network complexity. Advanced routing and provisioning are seamlessly integrated with the intuitive MANO platform, and virtualized on the CPE device. This in turn reduces the need for additional expensive hardware, which shortens ROI for CSPs.
"For communication service providers, managed services are crucial today when trends such as mobility, big data, social networks and cloud computing are increasingly demanded from customers," said Amir Elbaz, CEO, iPhotonix. "With a more dynamic network, service providers can not only add new services more quickly—in hours instead of weeks or months—but also rapidly increase and diversify their revenue streams."
iPhotonix is driving the advancement of open and emerging IP technologies by integrating sophisticated NFV and FTTP solutions that help CSPs migrate to fiber optics networks and harness the power of virtualization.
About iPhotonix
iPhotonix is a Richardson, Texas based company and is the leading emerging technology provider for the optical access transformation occurring throughout the globe in the residential, business, enterprise and mobile backhaul markets. iPhotonix develops and markets via its iVolve brand, the world's first Multi-System Operable Optical Access Platform. This platform utilizes its own complete and comprehensive array of GPON and Active Ethernet access devices (ONTs, MDUs, RGs, etc.) and delivers the richest feature set of integrated voice, video, high-speed data and gateway solutions. iPhotonix augments its optical access offering with its powerful and agile iPhotonix Virtual Network (iVN) platform that enables communication service providers to create network managed services for a fraction of the cost and time it takes to deploy traditional managed services. iPhotonix has a rich history of innovation, R&D experience and delivering reliable solutions for communication services providers.
For more information visit: http://www.iphotonix.com
For additional inquiries, please contact:
iPhotonix
Phone: 214-575-9300
Email: sales(at)iphotonix(dot)com