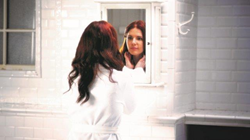 People infected with HPV are 32 times more likely to develop oral or throat cancers.
Chicago, IL (PRWEB) May 18, 2015
Oral cancer among young adults is skyrocketing and the human papilloma virus (HPV) is the culprit, say researchers. New research in the New England Journal of Medicine revealed that people infected with HPV are 32 times more likely to develop oral or throat cancers compared to the increased risk associated with smoking (three times more likely to develop these cancers) and drinking alcohol (two-and-a-half times more likely). (1)
The American Association of Oral and Maxillofacial Surgeons (AAOMS) wants to get the word out about causes and prevention. A public service campaign is planned to launch this summer.
Oral cancer can occur in any part of the mouth, tongue, lips and adjacent areas including the throat, salivary glands, pharynx, larynx, sinus and other sites within the head and neck. An estimated 42,000 new cases of oral and throat cancers are diagnosed in the U.S. each year and are responsible for almost one death every hour. The mortality rate is high — not because the cancer is hard to detect or diagnose, but because it is often discovered too late in its development. Survivors often suffer long-term problems such as severe facial disfigurement and/or difficulties eating and speaking.
The number of oropharyngeal cancers linked to HPV has risen dramatically over the past few decades. The reason for the rising rate of HPV-linked cancers is unclear, although some think that it could be because of changes in sexual practices in recent decades, in particular an increase in oral sex. People with oral and oropharyngeal cancer linked to HPV infection tend to be younger and are less likely to be smokers and drinkers. Oropharyngeal cancers that contain HPV DNA tend to have a better outlook than those without HPV. (2)
The earlier the cancer is detected, the easier the treatment and the greater the chance of a cure. While a family dentist or oral and maxillofacial surgeon (OMS) can easily check for oral cancer during routine exams, the AAOMS wants to emphasize the importance of performing monthly self-exams. A video of the self-exam screening is available at MyOMS.org.
Only a mirror and bright light are needed for the self-exam. The video explains where to look — inside lips, front of gums, roof of mouth, the tongue surface and underneath, inside cheeks, and the back of the gums. Also check for lumps or enlarged lymph nodes (glands) on both sides of the neck including under the lower jaw. The video also describes what to look for when performing a self-exam.
The AAOMS is committed to educating the public about the risk factors for oral cancer and the importance of early detection. Everyone should see a dentist or an oral and maxillofacial surgeon at least once a year and learn how to perform self-exams monthly. The mouth is one of the body's most important early warning systems, and any suspicious lumps or sores should not be ignored. Make an appointment for a prompt examination, as early treatment may well be the key to complete recovery.
(1) New England Journal of Medicine "Case–Control Study of Human Papillomavirus and Oropharyngeal Cancer" 10 May 2007 http://www.nejm.org/doi/full/10.1056/NEJMoa065497
(2) Cancer.org "What are the risk factors for oral cavity and oropharyngeal cancers?" 16 July 2014
http://www.cancer.org/cancer/oralcavityandoropharyngealcancer/detailedguide/oral-cavity-and-oropharyngeal-cancer-risk-factors
About AAOMS
The American Association of Oral and Maxillofacial Surgeons (AAOMS) represents more than 9,000 oral and maxillofacial surgeons in the United States, supporting specialized education, research and advocacy. AAOMS fellows and members comply with rigorous continuing education requirements and submit to periodic office anesthesia evaluations to ensure that the office procedures meet stringent national standards. To find a surgeon in your area, visit http://myoms.org, or call (847) 67806200 or (800) 822-6637.
About HPV
The human papilloma virus (HPV) is one of the most common virus groups in the world to affect the skin and mucosal areas of the body. Over eighty types of HPV have been identified. Different types of the human papillomavirus are known to infect different parts of the body. It infects the epithelial cells of skin and mucosa. The epithelial surfaces include all areas covered by skin and/or mucosa such as the mouth, throat, tongue, tonsils, vagina, penis, and anus. Infection with the virus occurs when these areas come into contact with a virus, allowing it to transfer between epithelial cells. (2)
(2) http://www.mouthcancerfoundation.org/patients-guide/hpv-risks