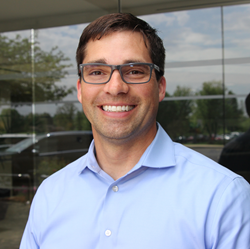 Returning to work and earning a higher income is possible for many individuals who have had to stop working due to a disability.
Belleville, Illinois (PRWEB) May 12, 2015
Allsup, a nationwide Social Security Disability Insurance (SSDI) representation company, will host the Web event, "True Help Returning to Work," on Thursday, May 21, from 11 a.m. to 12:30 p.m. (CST). "True Help Returning to Work," will walk SSDI recipients through the Social Security Administration's Ticket to Work program, demonstrating how they can explore new careers and increase their incomes. Register for the event at Webinar.Allsup.com.
Ticket to Work participants and experts from Ability Beyond, DirectEmployers, Allsup Employment Services, Inc. and the National Stroke Association will share insights on the employment possibilities for people with disabilities, benefits coordination and options and resources available for individuals who receive SSDI.
"SSDI is a valuable insurance benefit that is often a lifeline when disability keeps people from working," said Jeff Woldanski, assistant vice president of Job Placement Services for Allsup Employment Services, Inc.
"Unfortunately, the average monthly SSDI cash benefit is less than $1,200. That's the same as working a full time job for about seven bucks an hour. Returning to work and earning a higher income is possible for many individuals who have had to stop working due to a disability."
The Ticket to Work program allows individuals to test their ability to work without fear of losing the benefits they paid for while working if they are not successful. "Many people put off filing for SSDI benefits as long as they can, and say they would like to eventually return to work even as they navigate the SSDI application process," said Woldanski.
Programs and resources such as vocational rehabilitation and career counseling, combined with employer accommodations, assistive technology and job placement services can help SSDI recipients take advantage of employers' increasing interest in diversifying their work force.
"True Help Returning to Work" will feature:
Stories from individuals who have successfully returned to work after receiving SSDI benefits.
Information, resources, and links to help identify jobs best suited to your skills and interests, as well as employers seeking to hire people with disabilities.
Question and answer session with Ticket to Work participant, SSDI, job placement and vocational rehabilitation experts.
Group chats.
Additional True Help® Web events:
True Help Telling Your Story, now on demand.
True Help with Health Insurance and Medicare, August 20.
True Help for Veterans and Their Families, November 10.
For information on SSDI eligibility, visit Expert.Allsup.com or call (888) 841-2126. For more information on the Ticket to Work program, visit AllsupES.com.
ABOUT ALLSUP
Allsup is a nationwide provider of Social Security disability, veterans disability appeal, exchange plan and Medicare services for individuals, employers and insurance carriers. Allsup professionals deliver specialized services supporting people with disabilities and seniors so they may lead lives that are as financially secure and as healthy as possible. Founded in 1984, the company is based in Belleville, Illinois, near St. Louis. For more information, go to http://www.Allsup.com or visit Allsup on Facebook at http://www.facebook.com/Allsupinc.