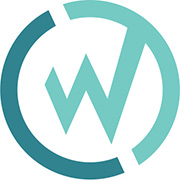 Charlottesville, VA (PRWEB) May 12, 2015
WillowTree, Inc.® a leading mobile strategy, UX design, and development services company, and AOL announced today they have been honored by the 21st Annual Communicator Awards with a 2015 Gold Award of Excellence in the "Mobile Apps - Business" category for their work on AOL's Advertising Works platform. With over 6,000 entries received from across the U.S. and around the world, the Communicator Awards is largest and most-competitive awards program honoring the creative excellence for communications professionals.
"Making thousands of digital marketing insights more portable among a 500 person sales and marketing team is a critical data strategy for us at AOL," said Thomas Kelly, Director of Advertising Analytics & Research at AOL. "The AOL Advertising Works app makes this happen and it's a true honor to be recognized with a Communicator Award for this effort."
"We are proud to receive this award with AOL," said Tobias Dengel, CEO of WillowTree. "Our primary goal here at WillowTree is to create meaningful new revenue opportunities or cost savings for our clients by leveraging a wide suite of mobile technologies. The Advertising Works platform integrates seamlessly and securely with AOL's existing systems and technical architecture, and most importantly, their existing sales-team workflow. Initial results since launching the platform have shown it significantly speeds up a salesperson's ability to create custom presentations for clients, all while on the road working from mobile devices. Earning recognition from the Communicator Awards for the work both of our teams put into Advertising Works is fantastic, and it serves as a testament to the kind of high-quality mobile products we ship for clients."
"The work entered in the 21st Annual Communicator Awards serves as a true testament to the innovative ideas and capabilities of communications and marketing professionals around the world. Each year our entrants continue to amaze by reinventing the ways we communicate and market in an ever-changing industry," noted Linda Day, executive director of the Academy Interactive and Visual Arts. She added, "On behalf of the entire Academy, we congratulate this year's Communicator Award Entrants and Winners for their passion and dedication. We are humbled to be given the opportunity to recognize such amazing work."
The Communicator Awards are judged and overseen by the Academy of Interactive and Visual Arts (AIVA), a 600+ member organization of leading professionals from various disciplines of the visual arts dedicated to embracing progress and the evolving nature of traditional and interactive media. Current IAVA membership represents a "Who's Who" of acclaimed media, advertising, and marketing firms including: AirType Studio, Condè Nast, Disney, Keller Crescent, Lockheed Martin, Monster.com, MTV, rabble+rouser, Time Inc., Tribal DDB, Yahoo!, and many others. See aiva.org for more information.
About AOL
AOL (NYSE: AOL) is a media technology company with a mission to simplify the Internet for consumers and creators by unleashing the world's best builders of culture and code. As the 4th largest online property in the U.S., with approximately 200 million monthly consumers of its premium brands, AOL is at the center of disruption of how content is being produced, distributed, consumed and monetized by connecting publishers with advertisers on its global, programmatic content and advertising platforms. AOL's opportunity lies in shaping the future of the digitally connected world for decades to come. Follow us on twitter @AOL_Inc.
About WillowTree, Inc.
WillowTree, Inc. is a mobile solutions specialist bridging the highest level of consumer user experience (UX) with enterprise-grade deployments and security. Founded in 2007, WillowTree is a chosen partner of the world's leading companies, including GE, Johnson & Johnson, Time Warner, PepsiCo, Wyndham, AOL, AEG, and Harvard Business Publishing. Clients trust WillowTree to guide and execute their mobile initiatives and create their Powerful Mobile Solutions™. For more information, please visit: http://www.willowtreeapps.com
Media Contact
Angela Batten
Director of Marketing
angela.batten(at)willowtreeapps(dot)com
About The Communicator Awards:
The Communicator Awards is the leading international awards program honoring creative excellence for communication professionals. Founded by communication professionals over a decade ago, The Communicator Awards is an annual competition honoring the best in advertising, corporate communications, public relations and identity work for print, video, interactive and audio. This year's Communicator Awards received thousands of entries from companies and agencies of all sizes, making it one of the largest awards of its kind in the world.
Please visit http://www.communicatorawards.com for more information.
The Communicator Awards is sanctioned and judged by the Academy of Interactive and Visual Arts, an invitation-only body consisting of top-tier professionals from a "Who's Who" of acclaimed media, advertising, and marketing firms. Please visit aiva.org for a full member list and more information.