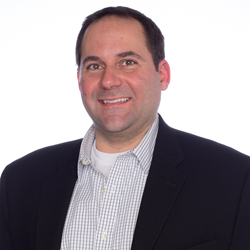 It's important for us to seek out the technologies that will allow our clients to gain a competitive advantage, and that is just what we've done with enosiX.
Cincinnati, Ohio (PRWEB) May 12, 2015
enosiX, Inc., a Cincinnati-based enterprise software developer focused on mobility today announced a new partnership with Montreal-based Apcurium to bring design and usability to the forefront of enterprise mobility strategies. With the enosiX framework, Apcurium is now able to extend their unparalleled UX/design to SAP mobile apps, offering cost-effective solutions that are sure to boost adoption within enterprises.
Apcurium's team of developers, designers, and business analysts are very experienced in delivering high-quality, customized applications for smartphones, tablets and desktops. For enterprises, integrated mobile solutions benefit from an ease of adoption, and the capability to display or capture information anywhere, and at any time.
A focus on the user experience has resulted in great success for Apcurium with consumer-facing apps such as North America's largest Taxi app alternative to Uber, and Vingo, a popular app for wine enthusiasts that reached the Apple Store Top 50. A great user experience for employees must be a seamless flow that allows for more purposeful interactions and great collaborative moments.
Allowing the user to interact with gestures such as swipe, pinch-to-zoom, or tapping on a screen while leveraging features like GPS, maps, voice control, and cameras provide new dimensions of usability. By integrating with ERP systems, businesses can increase productivity with boundless access to workplace data in a format that is attractive and intuitive.
"As we continue building a worldwide network of partners in enterprise mobility, we are looking for strategic matches that offer clients superior mobile experiences," says Philippe Jardin, President and Co-Founder of enosiX, Inc. "In Apcurium, we have found a mobile developer that truly values UX and knows how to leverage the capabilities of smart devices to create enterprise apps that marry the complexities and functional depth of back office business systems with the design and intuitiveness of modern consumer apps."
The enosiX Framework presents unique advantages to developers when it comes to ERP integration. The Framework plugs directly into a system like SAP, and produces a "humanized API" for .NET developers to code against. There is no need for deep knowledge of SAP, no requirement for learning a MADP language, and with no middleware the high cost of maintaining the apps is greatly reduced.
"Consumer and enterprise applications are creating opportunities to get more clients and engage employees like never before", says Arthur Axelrad, VP of Business Development at Apcurium. "Discriminating users and demanding companies appreciate the benefits of and capabilities of Native apps versus web or HTML5 shortcuts. It's important for us to seek out the technologies that will allow our clients to gain a competitive advantage, and that is just what we've done with enosiX. Their Framework and expertise with ERP systems is a big advantage in the enterprise market where speed is a constant factor."
With less time, and thus money needed to go towards integration with ERPs, Apcurium aims to keep their focus on creating mobile app experiences that excite employees, draw them in, and encourages the move to mobile.
About Apcurium:
Founded in 2010, Apcurium develops mobile solutions that connect today's mobile devices, platforms, and technologies with specific business strategies and users' expectations. Accomplishments include over 100+ published mobile apps and 1 million+ transactions on iOS, Android, and Windows devices. Its methodology combines industry best practices with the latest technological innovations to craft a richer mobile experience.
About enosiX, Inc.:
The enosiX Framework enables .NET developers to create apps that access ERP back end systems with incomparable ease. Based in the Cincinnati area, enosiX boasts a worldwide customer base of more than 100 SAP users leveraging the Framework to quickly create, deploy, and maintain native apps that mobilize business processes and make them more competitive.