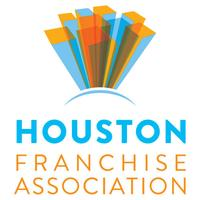 (PRWEB) May 12, 2015
For the upcoming Lunch & Learn event, the discussion will be all about the ACA with a concentration on helping franchise professionals successfully navigate the new healthcare requirements and policies. Attend event.
Friday, May 15, 2015 from 12:00 PM to 3:00 PM (CDT)
Maggiano's Little Italy
2019 Post Oak Blvd, Houston, TX
Houston, TX 77056
A panel of experts will be at this event including Fadesola Adetosoye of Dell, Inc., Vivian Chumbly of Strategic Financial Services, and Robyn Ammon of ADP.
After an informal meet and greet, a three course banquet will be served followed by a moderated panel discussion. The objective is to disseminate clear information about the regulations surrounding the ACA as well as best practices with implementation.
---
Panel experts include:
Fadesola Adetosoye, Senior Advisor, Dell Inc.
Fadesola is an experienced Health Policy and Federal Affairs professionals with over 7 years of experience working in the healthcare industry as it relates to healthcare policy, program/project management and infrastructure development. A former policy director at the U.S. Dept. of Health and Human Services, Fadesola now uses her exceptional knowledge as a senior advisor on health plan innovation at Dell Inc.
Vivian Chumbley, Business Manager, Strategic Financial Services and Strategic Benefit Solutions
Vivian is a licensed health and life agent with more than 30 years in the medical insurance field including over 20 at Blue Cross and Blue Shield of California. She currently manages a team of benefit design consultants and is certified by NAHU (National Association of Health Underwriters) as a Patient Protection and Affordable Care Act Professional.
Robyn Ammon, Senior DM, Small Business Services, ADP
Robyn is a licensed Health & Benefits producer at ADP, the nation's leading provider business outsourcing solutions where she has proven to be a rising star. Leveraging her training and knowledge, she advises a growing list of clients in the SMB space on responsibly shaping health and benefit packages for employees.
Jason Duncan, Panel Moderator & CEO/Founder, ManagerComplete
Jason has over ten years of experience with franchise operations and development. He is the CEO of ManagerComplete, a software company that helps franchise owners manage daily operations online.
---
And as always, these events are a great opportunity to meet others within the Houston franchise community in a comfortable, professional setting.
Cheers,
Houston Franchise Association