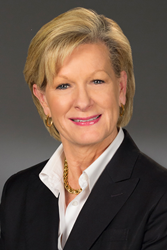 "... this proxy contest is a referendum on DuPont's lackluster performance and the inability of the current board to hold management accountable—not about separating the DuPont businesses," Anne Sheehan
West Sacramento, Calif. (PRWEB) May 11, 2015
The California State Teachers' Retirement System (CalSTRS) today announced it voted its 3.6 million DuPont shares in support of a slate of board candidates proposed by Trian Partners.
"From our standpoint, this proxy contest is a referendum on DuPont's lackluster performance and the inability of the current board to hold management accountable—not about separating the DuPont businesses," said CalSTRS Director of Corporate Governance Anne Sheehan.
CalSTRS has been an investor with Trian since April 2011. In CalSTRS' view, Trian has proven itself, through exemplary performance, to be long-term focused, constructive and responsible, as both an investor and as a board member. Trian first invested in DuPont in March 2013 and has engaged with the company privately over the past two years.
"We believe DuPont has mischaracterized Trian's plan as 'break up and lever up' despite Trian's stated goal of keeping the company's credit rating investment grade," Ms. Sheehan added. "Trian is committed to an open-minded approach to corporate structure and to a path toward eliminating excess corporate costs. We therefore support Trian by voting the Gold proxy card for all four of Trian's nominees."
Given DuPont's poor operating performance over the past several years, including earnings in 2015 projected to be below 2011 levels for the fourth year in a row, CalSTRS has concluded that it is time to rejuvenate the board of directors.
Trian's slate of nominees is:

Nelson Peltz, Trian Partners founding partner and CEO and director at Mondelēz International, Inc.
John H. Myers, former president and CEO of GE Asset Management and current director at Legg Mason, Inc.
Arthur B. Winkleback, former executive vice president and CFO of H.J. Heinz Company and current director of RTI International Metals, Inc. and Church & Dwight Co., Inc.
Robert Zatta, acting CEO and long-time CFO of Rockwood Holdings, Inc., a leading global developer, manufacturer and marketer of specialty chemicals.
The California State Teachers' Retirement System, with a portfolio valued at $191.2 billion as of March 31, 2015, is the largest educator-only pension fund in the world. CalSTRS administers a hybrid retirement system, consisting of traditional defined benefit, cash balance and voluntary defined contribution plans. CalSTRS also provides disability and survivor benefits. CalSTRS serves California's 879,000 public school educators and their families from the state's 1,700 school districts, county offices of education and community college districts. Follow us on Twitter @CalSTRS