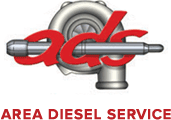 Well Revved articles benefit all readers—from expert-level diesel mechanics and dealers to those just discovering a passion for diesel engines.
Des Moines, Ia. (PRWEB) May 12, 2015
Area Diesel Service, Inc. today announced the launch of the Well Revved blog, a useful resource for diesel owners and dealers. After investing in a complete website overhaul to better serve customers, Area Diesel decided to build the new blog, which is now live for the public. "We're excited about the addition of the Well Revved blog, because it gives us another outlet to share insights on what we love most—improving and maintaining diesel performance," said Area Diesel Service Iowa Branch Manager Corey Stallings, who oversees the company's website.
About the Well Revved Blog
As a premier diesel truck resource, Area Diesel Service strives to provide needed information for not only its customers but all diesel enthusiasts. This blog reflects that commitment, so the blog features articles on varying diesel-related issues. Article topics will soon range from how-to guides for upgrades and repairs, complete with detailed instructions, to entertaining anecdotes from the shop mechanics to the latest Area Diesel news, as Stallings noted: "The whole point of the blog is to offer articles that help all our customers. That includes everyone from expert-level diesel mechanics and dealers to people who are just discovering their passion for the power and performance of an upgraded diesel engine."
Area Diesel's blog can also benefit the men and women who rely on diesel engines for their livelihoods. With tips and sales announcements on Area Diesel Service products, including Agricultural Diesel Solutions and Truck Edition Modules, Well Revved articles are intended to help diesel owners get the most out of their equipment, saving both time and money.
Stallings said Area Diesel Service also has plans for articles that focus on installing Magnum Replacement Parts, turbochargers and fuel economy products the company offers. "Customers often ask us where to find solid installation instructions," he said, "both for diesel parts we sell and parts we repair. By adding this blog to our site, we can send them to a source we know without a doubt will leave them equipped with the instructions they need to get the job done right."
About Area Diesel Service
Founded by Val Leefers in 1973, Area Diesel Service started as a one-man shop serving Illinois residents and has since expanded into a nationally trusted source for diesel repair and performance products. Today, Leefers and his sizable team have branches in Carlinville, Ill., located near Springfield, and Pleasant Hill, Ia., located just outside Des Moines. The company also serves customers worldwide via its ecommerce store: areadieselservice.com.
For more information on Area Diesel Service, visit the company website or contact Corey Stallings at CoreyS(at)areadiesel(dot)com. To read the latest news and information on diesel products, visit the Well Revved blog at areadieservice.com/blog, or follow Area Diesel on Facebook, Google+ and Twitter.