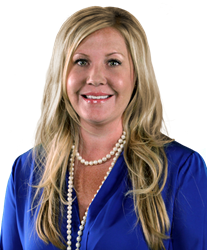 I was really attracted to the trajectory and the growth that Marketplace Home Mortgage has exhibited…
Edina, Minnesota (PRWEB) May 12, 2015
An increasingly significant force in the mortgage industry today announced an impressive addition to its leadership, a move that has the Twin Cities company confident about its ambitious growth strategy.
Elly Cummings is the new chief operating officer for Marketplace Home Mortgage LLC, bringing with her decades of experience in all facets of mortgage lending.
"Elly is one of the top people in the country in being able to lead this kind of operation in the mortgage industry, and we are very excited and fortunate to have her join our team," said Keith White, president of Marketplace Home Mortgage. "We think this has been one of the missing pieces to make us the premier mortgage lender in Minnesota."
Cummings joins Marketplace Home Mortgage from Gradient Home Mortgage, of Arden Hills, Minn., where she developed the home mortgage operation, and is enthused about the new opportunity before her.
"I was really attracted to the trajectory and the growth that Marketplace Home Mortgage has exhibited and the size that it can get to in the next few years," Cummings said, explaining what persuaded her to accept the position.
Marketplace Home Mortgage, roaring toward its 20th anniversary in the lending business, has big plans to grow the company, White said, looking for annual increases well into double digits in the coming years. According to the Mortgage Bankers Association, the mortgage industry in total saw a 39 percent drop in originations from 2013 to 2014, but in that same time period Marketplace Home Mortgage actually increased its volume by 17 percent.
"We have a five-year growth plan to expand not only our market share in the Twin Cities area, but regionally and nationally," said White, whose company operates offices in Wisconsin, Florida, Nebraska and elsewhere in Minnesota. "And we felt it was necessary to bring on someone of Elly's caliber to lead us in that endeavor."
Cummings' own experiences early on taught her something about growing quickly, having started her career with a small Minnesota start-up venture and soon earning a promotion to vice president. Not long after that, she's heading the firm's overall operations and leading it to a spot among the top independent mortgage bankers in the Midwest.
"I don't know what else I would do, really," said Cummings, who received her master's in business administration from Frederick Taylor University in California after earning her bachelor's degree from the University of Minnesota, Duluth. "There is a lot of problem solving and critical thinking. I love it."
Cummings' enthusiastic nature, combined with an astute market sense leaves her no doubt that the climate is right for her company to seize what she sees as a strong-growth environment in the mortgage lending industry.
"Obviously, the industry had very trying times in the mid-2000s, then the rates were low but so was consumer confidence," she said. "Now we are in that perfect pivotal point, where people are confident and they want to get back out there and purchase homes and move on with their lives."
About Marketplace Home Mortgage:
Nearing its 20th anniversary of providing start-to-finish mortgage services to real estate professionals, builders and individual homebuyers, Marketplace Home Mortgage has built its reputation on competitive terms, and swift and accurate processing with no surprises. Each step is carried out by our experienced and highly trained staff who embrace the highest ethical standards under absolute transparency. Marketplace Home Mortgage is based in the Twin Cities of Minnesota, with offices in southwest Florida; Duluth, Minn.; Omaha, Neb.; and newly opened operations in Milwaukee and Green Bay, Wis. Learn more at http://marketplacehome.com, or on Facebook or Twitter. Reporters and Editors to schedule an interview with a mortgage expert in your market contact Robb Leer 612.701.0608 or robbl(at)leercommunication(dot)com.
###