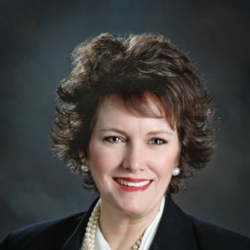 I am pleased to have the opportunity to be a part of the Charlotte business community and to be able to contribute to it in a significant way
Charlotte, NC (PRWEB) May 12, 2015
In-Flight Crew Connections, a leading full-service staffing company for operators of business-class jets, is pleased to announce that Jennifer Guthrie was selected by The Charlotte Business Journal as 1 of 25 female executives for the 19th Annual Women in Business Achievement Award. The honorees were selected for their achievements in business and their communities. The recipients were chosen from nominations submitted by senior managers, colleagues, friends and employees.
"I am pleased to have the opportunity to be a part of the Charlotte business community and to be able to contribute to it in a significant way", says CEO Jennifer Guthrie. Jennifer and her fellow award recipients will be recognized by the Charlotte Business Journal at a special awards dinner to be held on June 22. Additionally, this year's honorees will be profiled in the June 21 print edition of the Charlotte Business Journal.
Congratulations to all 2015 Women in Business Winners:
Adrienne Bain, Wells Fargo
Amy Brindley, Make-A-Wish® Central and Western North Carolina
Darise Caldwell, Novant Health Rowan Medical Center
Rhonda Caldwell, The Main Event, Inc.
Kate Chill, Red Ventures
Pam Clifford, Alston & Bird LLP
Michelle Coffino, Queen City Metal Recycling & Salvage LLC
Amy Davis, Odell Associates Inc.
AJ Desai, EY
Theresa Drew, Deloitte
Camisha Farris, Anointed Flooring Incorporated
Honora Gabriel, Lash Group, a part of AmerisourceBergen
Stacy Gray, Belk, Inc.
Jennifer Guthrie, In Flight Crew Connections
Sharon Harvey, Carlisle & Gallagher Consulting Group
Tracy James, Nexsen Pruet
Kimberly Kendall, The Bissell Companies
Mary Paige Kistler, Impact Financial Systems
Rebecca Lindahl, Katten Muchin Rosenman LLP
Barbara Meeks, Wells Fargo & Company
Sara Nomellini, LPL Financial
Mary Shelton Rose, PricewaterhouseCoopers
Judy Smith, Octapharma Plasma, Inc.
Judy Wishnek, Park Sterling Bank
Lihong Yu, PHT International, Inc.
2015 Lifetime Achievement Award Recipient: Linda Hudson, Chairman and CEO, The Cardea Group
About In-Flight Crew Connections
In-Flight Crew Connections, a global leader since 2002, provides aviation industry staffing solutions for owners and operators of business class jets. Focused on developing customized solutions that meet the unique needs of corporate aviation clients, our range of services include: ONe-Call™ Temporary Crew Services - on demand supplemental staffing for pilots, flight attendants, schedulers/dispatchers, aircraft maintenance technicians and engineers, Payroll Services, Management Service, Recruiting & Placement, International Staffing, and Concierge Services. The company is a privately held WBENC certified women-owned staffing firm headquartered in Charlotte, North Carolina.
To schedule staffing services with In-Flight Crew Connections, call (704) 236-3647. Visit In-Flight Crew Connections online at http://www.inflightcrewconnections.com or follow In-Flight Crew Connections on Twitter, LinkedIn and Facebook.