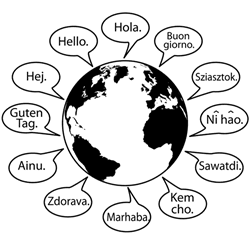 "I am extremely gratified how teachers and librarians around the world love the way we have connected reading books to the accreditation standards from International Baccalaureate and IGCSE." - Mrs. Lisa MacLeod, IB Teacher
(PRWEB) May 22, 2015
Set to run from May 27- 29, the BookExpo Startup Challenge showcases the most innovative startups in publishing. Judges will decide prizewinners and potential investment candidates on the spot in this reality-style competition. The judges include well-known names from the venture capital and publishing industries including Providence Equity Senior Advisor, Brian Napack, the founder of Sourcebooks, Dominique Raccah, Bain Capital Ventures Principal, Jordan Bettman, and Jason Saltzman the founder of Alley-NYC. The main sponsors of the event are Librify, Alley NYC, Sourcebooks, Desilva+Phillips, Ingram and BEA.
TheIBLibrary.com (TIBL) is an inquiry educational publishing and digital book distribution company. They provide aligned and curated eBooks and POD-books to international schools, US public, private, and charter schools. Mrs. Lisa MacLeod, an IB teacher for sixteen years, developed these special library collections. "I am extremely gratified how teachers and librarians around the world love the way we have connected reading books to the accreditation standards from International Baccalaureate and IGCSE," said Ms. MacLeod. "I am also very proud that our collection is free for teachers to use and it is also free for disadvantaged schools around the world," she concluded.
Mr. Robert Fletcher, founder and investor, added, "We plan to bridge this reading program to parents in India and China and other countries that can't afford private schools and who want the best education for their children. This style of learning, known as inquiry education, will be the successor to Common Core in the USA. Inquiry education will be widely taught with China and India within the next five to ten years as those societies grapple with increasing creativity which leads to job creation and entrepreneurship".
ABOUT TheIBLibrary.com:
TheIBLibrary (TIBL) is a division of InquiryEd.com. TIBL is a digital reading platform and ebook aggregator and curator that focuses on providing digital and physical books to K-8th grade that meet or exceed international school accreditation standards. InquiryEd.com also owns TheTranslationTeacher.com, SightWordEbooks.com and TheEducationPublisher.com. Publish On Demand Global (PODG), an ebook aggregator and distributor, is a major investor in TIBL.
ABOUT BOOKEXPO AMERICA:
BookExpo America (BEA) is North America's largest gathering of book trade professionals attracting an international audience. The event is widely known as an ideal place for content creators, media, booksellers, rights professionals, and movie and television executives to meet new authors, discover new books, learn about trends shaping the book industry, and network with those who have a passion for books and reading. BEA is foremost a gathering place for creative writers and thinkers and the commerce they create. It is recognized for the media attention it brings to upcoming books as well as for the notable authors it attracts to the convention itself.
BEA is organized with the support of association partners including the Association of American Publishers (AAP) and the American Booksellers Association (ABA).
ABOUT LIBRIFY
Founded by publishing industry veterans and based in New York City, Librify is creating the world's first book-of-the-month club for ebooks, bringing a dramatically improved shared, social reading experience and discounted pricing model to book clubs and readers across all platforms and devices. Librify was the co-organizer with the Perseus Book Group of the first ever Publishing Hackathon in May, 2013 at AlleyNYC and BEA, bringing together the technology, venture capital and publishing communities. For more information pertaining to Librify and its upcoming launch, please contact info(at)librify(dot)com, or visit http://www.librify.com.
For more information please contact by email:
Support(at)TheIBLibrary(dot)com
Ellen Green – Press Manager