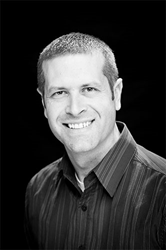 Kennewick, WA (PRWEB) May 11, 2015
This May, Dr. Andrew T. Mohlman, DDS honors Stroke Awareness Month by offering information to patients about the connection between gum disease and serious health risks, such as heart disease and stroke. To promote the safety of his patients, Dr. Mohlman is one of a limited number of dentists in the country who is certified to offer the LANAP® protocol. This procedure is a minimally invasive gum disease treatment in Kennewick, WA that uses an FDA-approved laser to remove diseased gum tissue and allows for a true regeneration of the connective tissues that support the teeth.
Preventing gum disease begins with good oral hygiene habits and regular professional dental cleanings. However, the early stages of gingivitis can develop within just a few days of neglect. Soon the bacterial infection gets established in the deeper areas of the gums and periodontitis begins to develop. Pus pockets form around the roots of the teeth, which pull gums farther away, allowing invading bacteria deeper and deeper around the teeth. Scientists have discovered that elevated oral inflammation, due to bacteria in the mouth, can be a contributing factor in strokes. Oral bacteria from diseased gums can enter the bloodstream, and has been shown to be a factor in the formation of carotid plaques.
In spite of the serious oral devastation that is frequently experienced, many individuals procrastinate in regards to seeking gum disease treatment out of fear. The oral surgery most dentists recommend for moderate to severe gum disease can cause significant discomfort. It is often necessary for the dentist to cut the gums and pull them away from the affected area for accessibility.
Dr. Mohlman provides a less invasive and less painful option with the LANAP® protocol. The PerioLase® MVP-7™ laser is used to destroy bacteria and gently remove damaged tissue by inserting the fine laser tip below the gum line so that no incisions or stitches are necessary. This minimally invasive gum disease treatment is now available to patients in Kennewick, WA who are concerned about the health risks of periodontitis. Anyone interested in information about Stroke Awareness Month and laser treatment options can read more on Dr. Mohlman's website.
About the Practice
A Family Dental Center is a general practice offering personalized dental care for patients in Kennewick, WA. Dr. Andrew Mohlman is a graduate of The Ohio State University College of Dentistry, and a BYU alumnus where he studied Communications. Dr. Mohlman believes in continuing education and is diligent about keeping up-to-date with the latest in dental technology in order to provide his patients with the most comprehensive and advanced care. Dr. Mohlman invites anyone interested in learning more about his practice to visit his website at http://www.AFamilyDentalCenter.com or call (509) 736-2318.