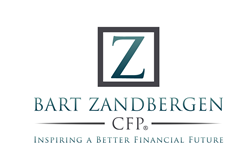 "We strive to provide the best strategic advice available to ensure our clients make informed investment and lifestyle decisions." Bart Zandbergen, CFP®
Laguna Beach, CA (PRWEB) May 12, 2015
Bart Zandbergen, a Certified Financial PlannerTM, a Registered Representative of FMN Capital Corporation and an Investment Advisor Representative of Financial Management Network, Inc., announced today that a new financial aggregator portal, myFMN, is now available on his website.
myFMN allows clients to view not only assets within FMN, but also to aggregate all of their other accounts and assets (i.e. 401k, savings accounts, mortgage, car, etc.) This new interactive wealth management tool will allow Bart Zandbergen CFP® to better serve clients by giving them a single location where they can view their Financial Plan updates.
Some of these services include:

Personal Website with 24 Hour Access to All of Your Financial Information
Account Aggregation with Budgeting
Intraday Investment Updates
Online Vault for Storing Documents
Mobile Account Web Access
Bart Zandbergen explains, "We strive to provide the best strategic advice available to ensure our clients make informed investment and lifestyle decisions. This personalized planning tool will assist us in making these decisions with up-to-date and accurate financial information."
If you would like more information about Bart Zandbergen CFP® and the myFMN portal, visit http://www.bartzandbergen.com.
Contact:
Bart Zandbergen
Certified Financial PlannerTM
bzandbergen(at)fmncc(dot)com