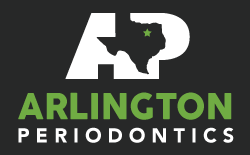 Arlington, TX (PRWEB) May 11, 2015
Patients with gum disease looking for a leading periodontist in Arlington, TX are encouraged to visit Dr. Leonard Tibbetts of Arlington Periodontics this May, in honor of Stroke Awareness Month. The doctor recognizes that patients with gum infections are more likely to suffer from stroke, and encourages all patients to receive treatment. Many studies have indicated a direct link between periodontal disease and stroke incidence, so the doctor encourages patients who wish to decrease their chances of suffering from the debilitating and potential deadly condition, to receive treatment as soon as possible.
Gum disease begins as a condition known as gingivitis. The condition is initiated when bacteria begin to build up around the teeth and gums causing inflammation, bleeding, and redness. When left untreated, periodontitis can occur. At this point, the ligaments and supporting bone structure within the teeth begin to become detrimentally damaged. Pockets of infection form at the gum line and patients must see a periodontist in Arlington, TX, to reverse the condition. If the disease continues untreated, advanced periodontitis occurs. The bone and tissue loss becomes so damaging, that the occurrence of loose teeth may become unsightly.
Although the damage to the mouth is severe, patients can experience even more life threatening conditions in connection with their untreated periodontal disease. In multiple studies, patients who were diagnosed with specific kinds of stroke, a deadly condition in which blood flow to one or more areas of the brain is compromised, were more likely to have active infections in the mouth. While the link between the two conditions is not yet evident, researchers believe that the bacteria responsible for periodontal disease enter the bloodstream and travel throughout the body, creating additional areas of disease and other problematic concerns internally. Other studies have connected oral infection with heart disease, diabetes, and cancer.
Proper oral hygiene is essential to good overall health, and as a dedicated periodontist, Dr. Tibbetts aims to treat all eligible Arlington, TX, patients to eradicate their gum disease. Those who would like to learn more about the connection between periodontal disease and stroke are invited to visit the doctor's website for more information.
About the Practice
Arlington Periodontics is a periodontal practice offering individualized care for patients in Arlington, TX. Dr. Leonard Tibbetts has been committed to providing patients comfortable, thoughtful and expert care for over four decades. Dr. Tibbetts graduated from Dental School from the University of Texas Dental Branch in Houston, and received his Certificate in Periodontics and an MSD from the University of Washington, School of Dentistry. In addition, he recently earned a Master Clinician Award with the American Academy of Periodontology. To learn more about Arlington Periodontics and the services they provide, please visit the website at http://www.arlingtonperiodontics.com or call (817) 265-1341 to schedule an appointment.