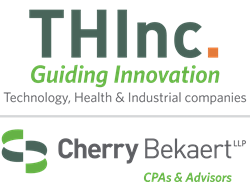 (PRWEB) May 12, 2015
Cherry Bekaert LLP ("the Firm"), in association with The National Center for the Middle Market ("NCMM"), is pleased to bring you the results of the Q1 2015 Middle Market Indicator Survey. Conducted by the NCMM, the survey represents the 13th consecutive query into the state and health of the nation's middle market.
After a year of rising revenue and employment growth for middle market firms, growth appears to have calmed in Q1 2015. While revenue growth remains strong, employment growth has slightly tapered off. Looking ahead, all middle market revenue segments and most industries are projected to experience more conservative revenue and employment growth. Furthermore, although global economic confidence remains low, confidence in the local and U.S. economies continues to be strong.
Key Insights
For Q1 2015, seven in 10 middle market firms reported year-over-year increases in revenues. This is slightly fewer than last quarter, but represents a jump from 64 percent of firms reporting increases one year ago.
While the number of total firms reporting growth is slightly down, average revenue growth is slightly up. At 7.4 percent, the growth rate is almost one full percentage point higher than what firms reported in Q1 2014. Also, average total growth expectations for the next 12 months have dropped from 6.0 percent last quarter to 5.3 percent today.
Employment continues to grow, but at a slower pace.
While the average total employment growth over the past 12 months has declined since last quarter, it remains over 4 percent. The average is well above the levels reported during the first three quarters of 2014. In addition, about one-third of firms expect to hire in the next three months, and around four in 10 (39 percent) will hire over the next 12 months. The percentage is from last quarter, when 52 percent of firms reported employment growth intentions.
Global confidence to lag behind national and local confidence.
According to the survey's results, middle market leaders are clearly confident in their local economies and U.S. economy. Comparatively, feelings toward the global economic scene continue to lag behind. Since the beginning of 2014, global confidence levels have remained flat. Statistically, 55 percent of middle market leaders expressed some confidence in the global economy, and 15 percent said they have no confidence.
Talent and regulations are top concerns for middle market leaders.
For the first time, executives were asked to write their greatest internal and external challenges for the short and long term. Internally, talent-related concerns emerged, such as acquisition, retention and training. External concerns include increasing competition and government regulations.
If you would like to know more about how Cherry Bekaert guides innovative companies in the Technology, Health & Life Sciences, and Industrial sectors, please check out the Firm's new specialty practice, THInc.
About the National Center for the Middle Market
The National Center for the Middle Market provides knowledge, leadership and innovative research on the U.S. Middle Market. The NCMM exists for a single purpose, to serve as the foremost expert and leading resource on the U.S. middle market economy. Housed at The Ohio State University's Fisher College of Business, the NCMM is the first center of its kind in the nation. The Center enthusiastically serves middle market firms, students, academic researchers, policy makers, the media, and other key stakeholders with interests in the health and well-being of the middle market. The Center is fully committed to funding and distributing the most credible open-sourced research, dynamically creating new knowledge, providing programs that drive value for middle market companies, and offering a well-informed outlook on the health and future of the middle market via the Middle Market Indicator. | middlemarketcenter.org
About Cherry Bekaert LLP
Ranked among the largest accounting firms in the country, Cherry Bekaert specializes in offering solutions that impact their middle market clients' ability to innovate, grow and succeed.
For more than 65 years, private equity-backed businesses, global corporations, middle market companies, emerging firms and their executives have relied on Cherry Bekaert to guide them forward as their growth advisor. | cbh.com
About THInc
Growth and innovation go hand-in-hand. To achieve and sustain middle market growth, companies within the Technology, Health and Industrial sectors require advisors and accountants who fully comprehend how innovation creates disruption and change that can lead to business risk, uncertainty and new opportunities.
If you are innovating, allow THInc to guide your company in the right direction. THInc is a specialty practice of dedicated professionals serving innovative clients in the Technology, Health and Industrial sectors. | cbh.com/THInc