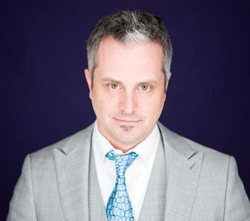 Our new Perks Employee Referral Program helps Talent Management professionals tap into 300 percent more qualified candidates each day through internal employee networks using integrated social media and incentives. - Jeff Ford, Perks.com CEO
Little Rock, AR (PRWEB) May 12, 2015
Perks, global provider of innovative rewards and recognition solutions proven to increase employee engagement and corporate retention rates, is launching its latest social recruiting and employee referral solution in collaboration with ZALP, the leading Employee Referral software company. The integrated offering will lay the foundation for optimum efficiency in streamlining Talent Recruiting processes and job sourcing. In its most basic form, Perks' Social Employee Referral Program is a recruiting tool that organizations can utilize in order to multiply the sea of qualified prospects by harnessing the power of their employees' social networks.
"Our new Perks Employee Referral Program helps Talent Management professionals tap into 300 percent more qualified candidates each day through internal employee networks using integrated social media and incentives. We could not be more thrilled to add this new engagement solution to the Perks Enterprise Engagement Ecosystem." states Jeff Ford, CEO and co-founder of Perks.
The Perks and ZALP integrated Employee Referral Program enables organizations to leverage gamification strategies and multi-level leaderboards while creating targeted promotions and tracking employee activity via easy-to-use dashboards. The live status tracking feature ensures that employees and candidates are kept updated on the status of their referral throughout the process.
"ZALP has always endeavored to help organizations increase their employee referral hires by infusing participation and engagement in the program through its innovative platform. Since the core proposition of Perks.com too focuses on Employee Engagement we see this as a great opportunity to offer a comprehensive solution to organizations" says Priyanka Prabhu, Sr. Marketing Manager at ZALP.
This integration will enable Perks' users to improve engagement levels and ultimately retention rates of current employees and new employees hired through the Employee Referral process, simultaneously reducing costs associated with recruitment and eliminating time needed to hire new employees. The new solution demo will be unveiled at the upcoming WorldatWork Total Rewards Conference on May 18th at the Minneapolis Convention Center, booth number 133.
To learn more about Employee Referral Programs from Perks, please click here.
About Perks
Perks provides global programs that motivate, recognize and reward the people that matter most to your business. Through the thoughtful use of promotions, education and incentives, Perks Enterprise Engagement engine, helps achieve business success. Products, Services and Rewards modules are designed to provide the flexibility needed to customize programs based on your business requirements.