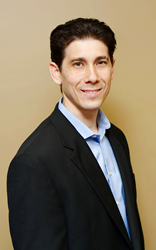 3D Technology is not right for everyone but for certain companies it can create a major advantage
Austin, Texas (PRWEB) May 29, 2015
The 3D Certificate program is for senior managers, production directors, operations supervisors, and covers the business, finance, and engineering aspects of evaluating 3D technology. Any company considering a new investment in 3D technology, an expansion in their existing 3D investment, or getting an education in the changing technology and application of 3D technology in manufacturing in various fields, will benefit greatly from this program.
The program will include courses that cover the following topics: state of the art and opportunities in Additive Manufacturing technology and industry; navigating Technology Transfer and Commercialization to rapidly innovate; selecting innovations and executing product development; focus on the use of 30 specific printing technologies in a laboratory setting; and develop and present a simulated business plan pitch to decision makers.
The program will also include courses covering the programming, design, modelling, scanning, and x-raying for prototype development and creating molds and final micro- and macro-3D production runs. Maintenance and repair of 3D printing equipment will also be covered, and finally, understanding and managing the implications of the 3D printing disruptive impact on the global supply chain will be explored.
The design of the program provides guidelines for effective decision making in the application of 3D technologies. The program helps leaders evaluate 3D technology-related workforce needs, new product development capabilities, as well as the potential impact to the supply chain, productions and operations, and intellectual property. The program examines the current state of 3D technology as applicable to business objectives. It examines if 3D Additive Manufacturing make sense for your company.
The risks and benefits will be analyzed in detail to ensure that the participants are able to assess financial and budgeting requirements to make intelligent business decisions regarding whether their company should incorporate 3D technologies into its business operations. And, if so, how operational processes, its workforce, supply chain, and industry will be affected.
Participants will complete the program with a working knowledge and understanding of the technologies available and methods to select the right solution for their companies' production needs. Site visits will be arranged to local manufactures that are currently using 3D printing to see firsthand how the technology is being used, the production benefits and possible constraints.
Sign up today for the new specialized certification program to launch mid-August for 3D printing use in manufacturing. The program will be offered live in Austin, Texas at the Roueche Graduate Center and at the Austin Community College Highland Mall Manufacturing Center. The 8-course certification program covering all job related production aspects of 3D printing technology from CAD design, 3D printing machine maintenance, leading engineering and technology in additive manufacturing, 3D printing and supply chain redesign, 3D printing additive manufacturing technologies, practical applications laboratory workshop, customized product development and commercialization, to managing corporate 3D printing entrepreneurship.
The total use of 3D printing technologies in all areas of manufacturing is not well documented but is rapidly expanding into areas of small, medium, and large scale of manufacturing production. This expansion is challenging the traditional slower and more costly machine tool production shops. However, there exists a major shortage of managers and a workforce educated in 3D printing technologies to support this scalability. The Roueche Graduate Center of National American University and Austin Community College plan to correct this shortfall existing in the current labor force of managers, supervisors, and the workforce at large.
Registration is now open for Cohort 2 classes starting in Austin, TX the week of August 23, 2015. For the enhanced personalized customization and to allow extended time spent on the practical use of the seven major 3D printing technologies covered by the course content class size is limited to 25 participants with classes meeting once a week for 3 hours for 6 weeks.
About the Roueche Graduate Center at National American University:
The Roueche Graduate Center at National American University in Austin, Texas offers a range of graduate business programs, a Doctorate of Education in Community College Leadership, and executive education programs for innovation and high-growth industries.