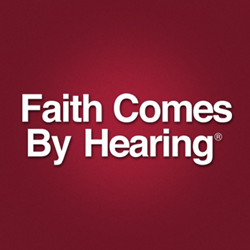 These are the best-of-the-best in finding communication solutions for the most difficult problems
Albuquerque, N.M. (PRWEB) May 12, 2015
After launching their aerospace division at the beginning of this year and establishing their Advisory Council of esteemed space and aeronautical professionals in March, Faith Comes By Hearing continues to press forward with their ambitious agenda to provide digital Bible access to the most remote and hard-to-reach regions on the planet. Continuing this quick pace of progress, FCBH has awarded a contract to Integrity Applications Incorporated (IAI) to determine the best way to provide the Digital Bible to 'unconnected' people in the Middle East & North Africa, Southeast Asia, and China by leveraging space and telecommunications capabilities.
Founded in 1999, IAI is a veteran-owned business with over 600 employees. IAI supports multiple commercial and government customers. On average, IAI employees have over 22 years of engineering experience; hands on experience with all critical space system components and multiple skill sets to address any space system need. IAI will leverage its expertise in communications, system engineering, and space and ground systems to analyze end-to-end architectures to provide the Digital Bible to the 'unconnected' in these regions.
"These are the best-of-the-best in finding communication solutions for the most difficult problems," said Troy Carl, FCBH vice president and architect of the ministry's expanding digital outreach. "We are honored to be working with them to fulfill the task of providing access to the Bible in even the most remote locations on earth."
By this summer, IAI will have completed Phase 1 by determining the most appropriate, cost-effective executable alternatives to meet the desired goal of worldwide access to digital Scripture that FCBH has stored on and available through their Digital Bible Platform. This will be followed by the Phase 2 rollout of live demos – or field testing – for proof of concept.
"We are honored to have been chosen by Faith Comes By Hearing to help them develop innovative and new ways of achieving their mission of getting God's Word to hard-to-reach and remote areas," said Joseph L. Brickey, Chairman and Chief Executive Officer of IAI. "IAI has been blessed with amazing people and with great opportunities to support our customers' important missions, none greater than this."
# # #
Established in 1972, Faith Comes By Hearing currently provides Scripture recordings in 886 languages spoken or signed by over 5.7 billion people globally. Through the Digital Bible Platform, FCBH offers free access to this digital collection of Scripture via podcasts, Internet radio, satellite TV and the Bible.is family of apps.