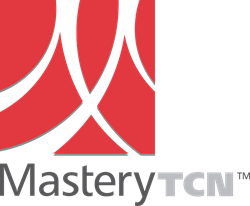 "It is exciting to be a part of MaxIT's inventive approach at delivering learning solutions specific to their client's needs."
Novi, Michigan (PRWEB) May 20, 2015
MasteryTCN™ is pleased to announce it is now partnering with MaxIT to offer the latest in training content through the EverySeat™ Reseller Program. Mastery's EverySeat™ program offers training management and enterprise solution providers, such as MaxIT, the ability to offer a wide range of video-based e-learning courses, and helps them seamlessly streamline vendor relations for their clients.
EverySeat™ provides MaxIT with a one stop shop for training content they can offer to their customer-base. As an authorized licensor, MaxIT can license libraries of e-learning courses built on Mastery's courseware platform. The e-learning courses play on all desktops, notebooks, tablets, and smartphones, allowing employees to train anywhere, any time.
"We are happy to announce MaxIT is joining our EverySeat™ partner program," says Channel Partner Program Manager, Jeff Holth. "It is exciting to be a part of MaxIT's inventive approach at delivering learning solutions specific to their client's needs."
Mastery's course library offers a wide selection of topics ranging from health and safety, HR compliance, communication skills, PC skills, leadership, customer service, team building, and management and supervision. Mastery's standardized platform provides continuity in user experience from one course to the next.
The video-based e-learning platform includes learning assessments, which coach learners to master the material at hand. Mastery's e-learning courses include video produced by leading subject matter experts, who create robust training material geared toward meeting the training requirements organizations need most. MasteryTCN™ courses play on all devices (including desktops, laptops, smartphones and tablets) and browsers, giving users the ultimate flexibility in when and where they can access their training.
For additional information on developing an EverySeat™ partnership with MasteryTCN™, visit http://www.masterytcn.com/index/channelpartners or call 800-258-3837 ext. 1656.
About MaxIT
MaxIT is an active consortium of some of the leading minds in eLearning, training management and LMS solutions. In business since 1995, MaxIT is privately held and carries neither debt nor venture capital. We are committed to empowering our clients to fully leverage the power of LearnerWeb Enterprise LMS in managing all types of training and non-training requirements for workforce readiness or compliance across all training deliveries and integration points.
About Mastery TCN™
Mastery TCN™ is the e-learning industry's first Training Content Network. Mastery partners with leading video content providers to co-produce the largest, standardized, workplace e-learning resource library available. Mastery goes beyond connecting customers with content, by pro-actively supporting both customers and content partners. In this way Mastery fulfills its mission of helping build more successful, effective and amazing organizations.