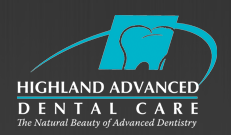 Highland Township, MI (PRWEB) May 11, 2015
Individuals who suffer from multiple missing teeth can now receive All-on-4™ dental implants in Highland Township, MI from Dr. James LoCascio, who recently attended a seminar on the procedure. Implant-supported dentures are a comfortable and affordable alternative to receiving many individual implants or regular dentures.
People who suffer from multiple missing teeth often have a decreased quality of life due to the fact that they cannot eat some types of food and may suffer from embarrassment of their appearance. Although there are several treatment options available to individuals with multiple lost teeth, they are often short-term or highly expensive. Placing multiple individual dental implants in Highland Township, MI is a great way to achieve long-term results, but it can be an expensive and lengthy process.
In order to save money, some patients choose to receive removable dentures instead. Removable dentures must be taken out on a regular basis for cleaning, and they are prone to coming loose and falling out of the mouth. Patients who are in search of a tooth replacement alternative that maximizes comfort and functionality are invited to discuss All-on-4™ implant-supported dentures with Dr. LoCascio. Those who receive this treatment option often report a higher quality of life due to improved dental functionality and appearance.
Implant-supported dentures combine the long-term effectiveness of regular implants with the cost-saving benefits of dentures. They are a good option for people who do not have sufficient bone mass to support traditional single implants and typically do not require patients to receive bone grafting procedures prior to placement. During the placement process, Dr. LoCascio inserts four implant posts directly into the jawbone, then fits dentures to the patient's mouth and attaches them to the posts. The end result is a brand new smile that looks and functions naturally. Patients who take good care of their implant-supported dentures can typically rely on them for the remainder of their lifetime.
After attending a recent All-on-4™ seminar, Dr. LoCascio now invites patients who are interested in receiving dental implants in Highland Township, MI, to schedule an appointment with his practice and find out if implant-supported dentures are the right treatment option for their needs.
About the Practice
Highland Advanced Dental Care is a general practice offering personalized dental care for patients in Highland, MI. Dr. James LoCascio graduated from the University Of Detroit, School Of Dentistry in 1981. Since graduating from dental school, Dr LoCascio has had extensive training in advanced restorative and reconstructive dentistry at the Pankey Institute in Key Biscayne Florida. Dr. LoCascio has also had advanced training in the placement and restoring of dental implants at the Misch Institute for Dental Implants. Dr. LoCascio holds a Fellowship with the International Congress of Oral Implantogy. To learn more about Highland Advanced Dental Care and their dental services visit their website at http://www.highlandadvanceddentalcare.com/ or call their office at (248) 887-8371.