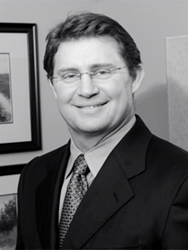 Columbus, OH (PRWEB) May 11, 2015
Patients with one or more missing teeth in Columbus, OH, can now receive All-on-4™ dental implants from Dr. Robert Heller, as he now accepts new patients. Unlike regular implants, the All-on-4™ implant system is designed to immediately function like natural teeth. This quick and efficient system is an attractive alternative to regular implants, which are not able to function like normal teeth until they have healed over a period of many months.
Patients who have missing teeth in Columbus, OH, can now receive an effective and immediate solution in the form of All-on-4™ dental implants offered by Dr. Robert Heller. Although regular implants are very effective and provide a durable long-term solution for missing teeth, they may not be the best option for everyone. Traditional implants take many months to heal before they can function like regular teeth. The All-on-4™ system also takes anywhere from three to six months to fully heal, but in the meantime patients are able to receive implant-supported dentures that are designed for immediate use.
All-on-4™ implants are an ideal option for many older patients or individuals who have low bone density or volume because they can usually be placed without requiring bone grafting procedures. During the placement process, four implants are positioned in strategic locations in the jaw bone in order to deliver maximum stability to an existing or new denture mouthpiece. This temporary mouthpiece makes it possible for patients to eat and speak just like they normally would while they wait for the surgery sites to heal completely.
Once the implants have integrated themselves into the jawbone and the area has sufficiently healed, a set of permanent teeth are then attached to the implants. These permanent teeth are not designed to be removed like regular dentures, but instead stay firmly inside the mouth just like regular teeth. With good dental hygiene and routine maintenance, All-on-4™ dental implants should look and function like natural teeth for a lifetime.
Patients who are looking for a quick and effective treatment option for their missing teeth in Columbus, OH, are encouraged to schedule an appointment for dental implants with Dr. Heller at their earliest convenience.
About The Practice
Oral Implants & Reconstructive Dentistry, Inc. and Dr. Robert Heller offer personalized dental care for patients in Lewis Center, OH. Dr. Heller has been in practice for nearly 25 years, and is committed to providing patients with specialty care. He earned his DDS degree from The Ohio State University College of Dentistry, and completed his prosthodontic residency at The Medical College of Virginia. He has served as President of the Ohio Section of the American College of Prosthodontists and Chairman for the Ohio Dental Association's Sub council on Young Dentists. He is also an Associate Fellow of the American Academy of Implant Dentistry, and is an active member in The American Dental Association, Ohio Dental Association, Columbus Dental Society & American College of Prosthodontists. He has also published multiple articles and continually presents lectures on a national scale. To learn more about Dr. Heller and the services he provides, visit his website at http://www.implantdentist.org or call (614) 779-0079.