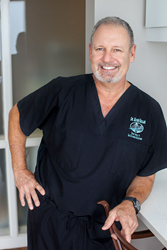 Mount Pleasant, SC (PRWEB) May 11, 2015
Dr. Kevin Hogan now invites patients who are interested in cosmetic dentistry in Mount Pleasant, SC, to schedule a consultation with his practice. Patients who need corrective procedures may benefit from receiving Invisalign®, veneers and other preferred cosmetic treatment options from Dr. Hogan, and do not need a referral.
Millions of people suffer from embarrassment due to smile imperfections. In some cases, these imperfections may be as minor as slightly yellow teeth, while other imperfections may be more noticeable. Patients who have crooked teeth or gaps in their teeth could even experience problems with their ability to speak clearly or eat certain foods. Dr. Hogan offers a wide variety of cosmetic dentistry treatments in Mount Pleasant, SC for cases like these, including Invisalign®, dental veneers and teeth whitening.
Traditionally, patients with crooked teeth have relied primarily on regular braces to straighten their teeth. While regular braces work well for some people, they can be very uncomfortable and embarrassing to wear. Professional businesspeople and others who want to straighten their smiles in the most discreet way possible may be more inclined to receive clear aligners. Although invisible aligners are a preferred teeth straightening method for many patients and cosmetic dentists, they may not be a viable solution for everyone. Patients with extremely crooked teeth are encouraged to meet directly with Dr. Hogan to find out if they are good candidates for clear aligners.
In addition to providing teeth straightening procedures, Dr. Hogan also offers porcelain veneers that are designed to look just like natural teeth. Porcelain veneers are also very strong and have a level of resilience that is similar to natural tooth enamel. Individuals who want to make slight cosmetic adjustments to the size, shape, position or color of one or more teeth are invited to find out more about porcelain veneers offered by Dr. Hogan. Patients can also receive professional Zoom! Whitening from Dr. Hogan's office to improve the color of their teeth and achieve more dazzling smiles.
Dr. Hogan now extends an invitation to patients who need cosmetic dentistry in Mount Pleasant, SC, to schedule a consultation for Invisalign® or other cosmetic procedures by calling his practice at (843) 639-5044.
About the Doctor
Dr. Kevin Hogan is general dentist providing individualized care for patients in Mount Pleasant, SC. Dr. Hogan is a graduate of the Indiana University School of Dentistry and has completed hundreds of hours of continuing education courses to stay up to date with the latest dental technologies. In addition, he has also completed coursework with the Dental Organization for Conscious Sedation and has lectured at both the University of North Carolina and Emory University. Dr. Hogan is a member of the American Dental Association, International College of Cranio-Mandibular Orthopedics, Academy of Laser Dentistry, International Association of Physiologic Aesthetics, Institute for Advanced Laser Dentistry, among many other. He and his team are dedicated to providing exceptional oral care to patients through personalized treatment plans. To learn more about the services offered by Dr. Hogan, please visit his website at http://www.smilesbyhogan.com or call (843) 639-5044.