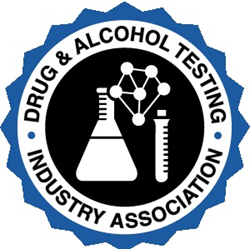 Despite the movement to legalize marijuana, whether for medical or recreational use, employers still have a need and desire to maintain a drug-free workplace.
Miami, FL (PRWEB) May 12, 2015
The Drug & Alcohol Testing Industry Association (DATIA), the premier association for this industry, announced its 2015 Annual Conference and Exposition final agenda—"Your International Gateway for Connections"— June 2-4, 2015 at the Trump National Doral in Miami, FL.
"DATIA's annual conference is the premier event each year for drug and alcohol testing professionals to meet and discuss the latest information on issues critical to our industry," said Sherri Vogler, DATIA Chairman-elect and Education Committee Co-Chair. "Since this is the 20th Anniversary of DATIA, many of our activities this year will be centered around celebrating this important milestone for our organization."
DATIA 2015 is the only event where hundreds of industry professionals can compare products/services first-hand from more than 65 on-site exhibitors and grow professionally through 25 educational sessions with elite industry speakers.
During "Marijuana Legalization and the Drug Testing Industry," participants will receive current information on marijuana legalization, how it affects employers and what employers need to know in order to maintain a drug-free workplace amidst these new laws regarding marijuana," said Phil Dubois, DATIA Chairman. "Despite the movement to legalize marijuana, whether for medical or recreational use, employers still have a need and desire to maintain a drug-free workplace. As part of DATIA's outreach efforts on the subject, this session will provide current and concrete information that will show that current laws support employers and their goals of maintaining a safe and drug-free workplace."
Another exciting session will be the update on and unveiling of the global drug and alcohol testing guidelines for the oil and gas industry.
"DATIA has been working diligently with the oil and gas industry over the last year to develop these guidelines as we are pleased that they are now in their final stages," said Laura Shelton, DATIA Executive Director. "As drug testing expands globally, it is important to create uniform guidelines for all industries to follow in order to ensure the safety of employees and clients. That is why the creation of these oil and gas industry guidelines is so important. It will set the precedence for other industries to move forward with this effort. Conference attendees will get a chance to see these guidelines first."
During the popular "Federal Update Panel" and modal breakout sessions, attendees will hear from federal regulators who will provide information on recent regulatory changes and answer questions from participants. Synthetic drugs, the heroin crisis, and legal issues involved in drug testing will also be key topics of discussion during sessions throughout the conference.
For more information about this year's annual conference, please view the attendee brochure.
ABOUT DATIA
DATIA is the premier association for the drug and alcohol testing industry, representing over 1,500 members, with proven programs leading the industry. For more information on the DATIA Annual conference, visit datia.org or follow us on Twitter at @DATIAconference.