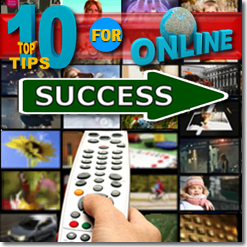 If you want your direct reponse TV ad to succeed, your media buy must include more than television.
Los Angeles, CA (PRWEB) May 18, 2015
Direct response TV experts agree...if advertisors want their TV commercials to succeed, their media buy must include more than television. The number of TV viewers who multitask while watching TV is growing. And when they see a commercial with a product they want to buy, they use their tablets and cell phones to make a purchase. But experts disagree on what advertisers should do first to make sure their add campaign succeeds online.
TV media buyer Scott Kowalchek and his team at DirectAvenue researched thousands of internet marketing guides. They searched for the most valuable tips that TV advertising experts agree are essential to online success. The result: a top ten list every TV advertiser should read. It's a checklist of 10 absolutely essential steps that must be taken to maximize the ROI a TV ad campaign receives from social media mobile and more.
Kowalchek recently spoke about the importance of new media strategies during a radio talk show. "New media strategies in direct response TV are huge today," said Kowalchek, during an interview on LA Talk Radio. "It's not like 5, 10 plus years ago when you'd' have an 800 number and maybe a URL. Today you have 800 numbers, you have a URL, you have mobile, you have social media including YouTube, Pinterest, and Facebook. By monitoring all the results on these internet platforms on a daily basis you can maximize your campaign."
Because some of the action items he recommends must be managed before a TV commercial airs, advertisers are encouraged to download Scott Kowalchek's Top Ten list now at: http://www.Twitter.com/DirectAvenue