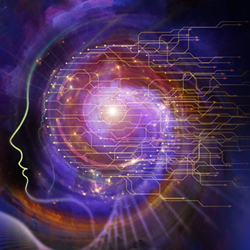 Through the Construal Level Theory "lens" we are better able to understand decision-making and resultant behavior across a wide variety of clinical settings such as emotional regulation, stress management, and addiction.
Philadelphia, PA (PRWEB) May 19, 2015
HealthForumOnline (HFO), a nationally-approved (APA, ASWB, NBCC) provider of convenient, cost-effective online continuing education (CE), is pleased to announce a new course entitled, Psychological Distance and the Development of Mental Representations: Why Clinicians Should Give Construal Level-Based Techniques a Closer Look, to its extensive library of over 100 online CE courses for mental health professionals.
When people think about ideas or events in their lives they form mental construals, or representations, of those ideas to help understand, interpret and navigate the environment. Mental representations allow for the depiction the outside world. This not only enables the experience of the present tense, the "here and now," but also the ability to develop mental representations of future concepts, those unavailable, or even unknown, in the present state; namely, something psychologically distant from the self (1).
The ability to consider scenarios outside of one's current surroundings is essential to human existence, as individuals are often required to immediately formulate future/unknown concepts in order to make a decision, develop a plan, or select a course of action in real time. Multiple factors, past and present, play a role in forming mental construals, and in turn, how the individual understands and relates to their current and future environment (2-3). In particular, Construal Level Theory (CLT) provides a clinically useful and consistent framework for how individuals develop mental representations of the surrounding environment and distant life events (1). Through the CLT "lens" mental health professionals can better understand decision-making and resultant behavior across a wide variety of clinical settings such as emotional regulation, stress management, and addiction (e.g., 4-9).
This new online CE course from HealthForumOnline is designed to inform counselors, psychologists, social workers and allied healthcare providers working toward cognitive and behavioral change of the process involved in mental construal development, the foundation for and evidence supporting CLT, and the means with which to translate this theory into their clinical practice. Specifically, after completing this online CE course, health providers will have a theory- and evidence-based understanding of the construct of 'psychological distance' and the development of mental construals. In addition, they will recognize the cost-effective clinical applications of CLT and utilize associated exercises alone or in tandem with common treatment models toward therapeutic goals with clients.
1. Trope, Y., & Liberman, N. (2010). Construal-level theory of psychological distance. Psychological Review, 117(2), 440-463.
2. Trope, Y., & Liberman, N. (2003). Temporal construal. Psychological Review, 110(3), 403-421.
3. Trope, Y., Liberman, N., & Wakslak, C. (2007). Construal levels and psychological distance: Effects on representation, prediction, evaluation, and behavior. Journal of Consumer Psychology, 17(2), 83-95.
4. Cheung, R.Y.M., & Park, I.J.K. (2010). Anger suppression, interdependent self-construal, and depression among Asian American and European American college students. Cultural Diversity and Ethnic Minority Psychology, 16(4), 517-525.
5. Chiou, W., et al. (2013). Think abstractly, smoke less: A brief construal-level intervention can promote self-control, leading to reduced cigarette consumption among current smokers. Addiction, 108(5), 985-992.
6. Delara, M., et al. (2013). Coping strategies in adolescents with premenstrual syndrome: Application of the Construal Level Theory and the Precaution Adoption Process. Psychology, Health & Medicine, 18(2), 203-212.
7. Lanza, P.V., et al. (2014). Acceptance and commitment therapy versus cognitive behavioral therapy in the treatment of substance use disorder with incarcerated women. Journal of Clinical Psychology, 70(7), 644-657.
8. Lupu, V. (2008). Cognitive-behavioral therapy in pathological gambling: A case analysis. Journal of Cognitive and Behavioral Psychotherapies, 8(2), 269-277.
9. Park, I.J.K., et al. (2011). Self-construals and social anxiety among Asian American college students: Testing emotion suppression as a mediator. Asian American Journal of Psychology, 2(1), 39-50.