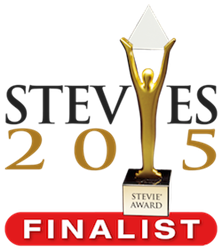 SUNNYVALE, Calif. (PRWEB) May 12, 2015
Avi Networks, the Cloud Application Delivery Company, today announced that it has been named as a finalist in two 2015 American Business Awards (ABA) awards categories, and will ultimately be a Gold, Silver, or Bronze Stevie® Award winner.
Avi Networks earned finalist honors in the Tech Startup of the Year awards category. In addition, its Cloud Application Delivery Platform (CADP) was named a finalist in the New Product or Service of the Year – Software – Cloud Infrastructure awards category.
The American Business Awards are considered the nation's preeminent business awards program. All organizations operating in the U.S.A. are eligible to submit nominations – public and private, for-profit and non-profit, large and small. The American Business Awards will be presented at two awards events: the ABA's traditional banquet on Monday, June 22, in Chicago; and the new product and technology awards event on Friday, September 11, in San Francisco.
"So many fascinating and inspiring stories of success were submitted to the ABAs this year," said Stevie Awards president and founder Michael Gallagher. "We congratulate all of our 2015 finalists on their achievements."
More than 3,300 nominations from organizations of all sizes and in virtually every industry were submitted this year for consideration in a wide range of categories. Finalists were chosen by scores of business professionals nationwide during first-round judging in April and May. Members of several specialized judging committees will determine Stevie Award placements from among the finalists during final judging, to take place later this month. Details about The American Business Awards and the list of finalists in all categories are available at http://www.StevieAwards.com/ABA.
"The American Business Awards are one of the premier business awards programs in the U.S., and it is an honor for both our company and our next-generation ADC product to be recognized for a Stevie Award this year," said Dhritiman Dasgupta, VP of Marketing at Avi Networks. "Meeting the needs of an industry that has aggressively migrated to cloud, mobile, and virtualized environments, Avi Networks continues to be recognized for our unique ability to deliver real-time user-to-application visibility and analytics that help guarantee an optimum user experience."
The Avi CADP can deliver these significant advantages because of its revolutionary architecture called HYDRA™, HYperscale Distributed Resource Architecture. HYDRA is firmly rooted in the principles of software-defined networking such as a true separation of the data plane from the control plane, an industry first for the application delivery market. The Inline Analytics™ module within HYDRA constantly monitors and correlates more than 500 pieces of telemetry data per second such as user behavior, user device, user location, network state and compute health to name a few. This data is then analyzed by the Avi Controller that not only gives admins actionable insights to maximize application performance but also by using these analytical insights, Avi Networks CADP automatically optimizes the network services to ensure Service Levels even in the most strenuous cloud and mobile environments.
About the Stevie Awards
Stevie Awards are conferred in six programs: The American Business Awards, The International Business Awards, the Asia-Pacific Stevie Awards, the German Stevie Awards, the Stevie Awards for Women in Business, and the Stevie Awards for Sales & Customer Service. Stevie Awards programs receive more than 10,000 nominations from organizations in more than 60 nations each year. Learn more about the Stevie Awards at http://www.StevieAwards.com.
About Avi Networks
Avi Networks is the Cloud Application Delivery Company. The Avi Networks Cloud Application Delivery Platform (CADP) brings the benefits of hyperscale application delivery to enterprises at any scale. With a unique analytics-driven and distributed application delivery architecture – HYDRA™, the Avi Networks solution guarantees end-user application experience for on-premise and cloud-based applications. The company's founding team has previously delivered products that today run in more than 80 percent of the world's data centers. Please visit us at https://avinetworks.com or follow us on Twitter @avinetworks.
Media Contact:
John Noh
jnoh(at)avinetworks(dot)com
(408) 242-3852
Analyst Contact:
Dan Spalding
dspalding(at)avinetworks(dot)com
(408) 960-9297
###
Avi Networks is a registered trademark of Avi Networks in the United States and other countries. All other brands, products, or service names are or may be trademarks or service marks of their respective owners