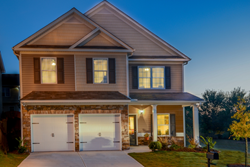 Woodstock, GA (PRWEB) May 12, 2015
Every year, Builder Magazine publishes its list of the top builders in the country, based on the number of homes closed. This year, Smith Douglas Homes, Atlanta's largest privately-owned homebuilder, made its way onto the Builder 100 list for the first time. Totaling 472 homes closed in 2014, Smith Douglas ranked number 83 in the newest edition of the Builder 100 list.
On top of that, Builder Magazine also ranks the fastest growing builders in the country, based on the highest year-over-year growth. With 294 homes closed in 2013, the increase to 472 homes closed in 2014 gave Smith Douglas a 60.54% year-over-year increase, placing them in the top 10 fastest growing builders in the country.
"We've seen incredible growth over the past few years," says Jim Bellinger, CEO of Smith Douglas Homes. "We're all extremely proud of our growth and excited to be included in the Builder 100 list this year. It's a testament to all of the hard work our employees put in each and every day."
Smith Douglas Homes started building in its first community after the company was founded in 2008. Since then, they have grown from a handful of communities to 25+ communities in the metro Atlanta area.
For more information about the well-crafted new homes and variety of floorplans available in Smith Douglas' new home communities throughout Bartow, Cherokee, Forsyth, Fulton, Gwinnett, Hall, and Paulding counties, please check out the company's beautiful models in person, or visit http://www.SmithDouglas.com.
About Smith Douglas Homes:
Established in 2008, with over 40 years of previous experience in the home building industry, Smith Douglas Homes is an award-winning home builder known for constructing quality homes at affordable prices in sought-after metro Atlanta locations including Bartow, Cherokee, Forsyth, Fulton, Gwinnett, Hall and Paulding counties. At Smith Douglas, buyers can be assured that their new home is crafted for quality, built with integrity and will maintain enduring value for life. For more information on new homes from Smith Douglas, visit SmithDouglas.com.