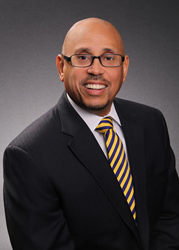 Marc Baer added, "I think this is a win-win. It benefits the bank as they don't have to go through foreclosure, and unsecured debtors get money they wouldn't have otherwise received."
Washington DC, (PRWEB) May 13, 2015
"The Times They Are A-Changin"

In the first quarter of 2015, real estate and legal teams in Maryland, Washington DC and Virginia have been successful in selling property attached to U.S. Bankruptcy Court Chapter 7 bankruptcy situations, regardless of the fact they have no equity. Real estate that would have previously been abandoned can now be sold to procure funds for the estate with the aid of Real Estate Consultant Marc Cormier. Trustees are highly satisfied with this process and have found it benefits the mortgage lenders, the unsecured creditors and the debtors.
While this process is new and unique for the DMV region, back in 2012 and 2013, a few bankruptcy attorneys in Florida, Michigan and Illinois decided that a new approach might be successful in liquidating the debtor's property for the benefit of the estate. These attorneys approached the lenders with the idea of a Bankruptcy Estate Carve-Out to allow the Trustee to sell the property as an asset of the estate. The lenders receive a benefit, as they do not have to foreclose on the property. The short sale process by the Chapter 7 trustee is quicker and more efficient than foreclosure.
Previously, a Debtor who filed a Chapter 7 bankruptcy and indicated on the Statement of Intent that he or she would surrender the property did not have to worry about the trustee attempting to sell that property. This was due to the fact that its sale price would be less than the debt owed.
Attorney Michelle J. Adams, Esq of Adams, Morris and Sessing, a Maryland based law firm, was one of the first Maryland attorneys to be employed by a Chapter 7 bankruptcy trustee to successfully negotiate a short sale for the benefit of the Bankruptcy estate. She is now working with most of the Maryland Trustees and has a 100% success rate in receiving approval from the lenders.
Real Estate Agent Marc Cormier has closed more short sales in a single year than most real estate agents sell in their entire careers. He commented, "Most trustees don't realize that this is an option. However, the secret is that not just any real estate agent can handle this transaction, as it requires specific expertise."
Chapter 7 Trustee Marc Baer from Waldman Grossfeld has utilized a real estate agent and an attorney in order to broker a short sale. He stated, "Normally we would walk away from properties that are underwater since there is no equity. Mr. Cormier and Ms. Adams had the idea that together they could broker a short sale and get the lender to agree to a carve out. We tried it out and have had several successful sales. From my perspective, there was no downside to trying."
The Trustee must file an application to employ the real estate agent and the attorney representing the estate. Once the orders are entered, the process can begin. The Trustee's involvement is minimal, which keeps the costs to the estate low. The agent's commission and the attorney fees are approved and paid from the proceeds of the sale so there is no downside to the estate in attempting a short sale. If successful, the trustee has created a benefit to the estate that did not previously exist.
Baer added, "I think this is a win-win. It benefits the bank as they don't have to go through foreclosure, and unsecured debtors get money they wouldn't have otherwise received."
Adams commented, "Mr. Cormier structures deals like no other agent I've encountered. He has an uncanny ability to read the situation and bring a deal that is acceptable to all parties. I have worked with hundreds of local agents over the years, but find that Mr. Cormier has a specialized knowledge of the short sale process that most agents lack."
About Marc Cormier
Amazon best selling author of "Cracking the Real Estate Code". Marc Cormier is an accomplished Realtor® (with Keller Williams Realty). He holds or held many distinctions including Certified Distress Property Expert (CDPE), a Certified Short Sales Expert (CSSE), Certified Luxury Home Marketing Specialist (CLHMS) and Certified International Property Specialist (CIPS), a Seniors Real Estate Specialist (SRES). Marc has been recognized as one of the Top 1% of Realtors in the entire country.
He graduated from Brown University with a Bachelor of Arts in both Urban Studies and Organizational Behavior and continued his studies through post-graduate Executive-level business courses at Dartmouth University, Wharton School of UPENN and M.I.T.
He was also a runner up in the Ernst & Young Entrepreneur of the Year award.
More information about Marc is available at https://www.linkedin.com/in/mcormier1.