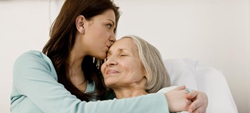 Stockton, CA (PRWEB) May 12, 2015
Healings in Motion, a remarkable organization dedicated to serving stroke survivors, offers hope to patients, consumers and to those partnering in the health care of those with special needs. The organization also develops compelling educational programs and events that focus on stroke prevention and support post-stroke recovery and those affected by it.
Stroke is still a leading cause of death and the number one cause of long-term adult disabilities. 800,000 strokes happen in America every year and about 180,000 of them are reoccurring strokes. Still, 80% of the stroke can be prevented through early recognition and proper responding. Often times when a stroke is occurring the victim cannot identify what is happening. It isn't until after someone else recognizes the physical impairments that a doctor is called.
Healings in Motion will participate in the Brain Walk – The F.AS.T. Track to Stroke Awareness on May 16 at the Mcleod Lake Park, University Plaza Waterfront Hotel from 9:00 AM – 12:30 PM. The funds raised will help the organization increase stroke awareness and fuel the fight against stroke and long-term disability. Confidence Plus Insurance Agency invites everyone to participate in the walk to raise stroke awareness and to educate themselves on the vital signs and symptoms of strokes. F.A.S.T acronym is an easy way to remember the sudden signs of a stroke. FAST stands for Face, Arms, Speech and Time to Act.
The agency allows customers to donate $10 to the cause for each person recommended to the agency for a quote – no purchase necessary. Anyone willing to help this campaign can recommend someone they know might need a new insurance evaluation for their auto, home, life, and more.
With agencies in California, Confidence Plus Insurance is employing its social media channels, email and text message communications in the campaign, and dedicating a full page of their monthly magazine to the cause. The electronic version of Our Hometown magazine can be viewed here http://confidenceinsuranceagency.com/Our-Hometown-Magazine_39
Operating as agents of change in the community, Confidence Plus will continue to work with organizations like Healings in Motion. More information about Healings in Motion can be found at http://www.healingsinmotion.org/. Any members of the community can request to be considered for future campaigns through this link: http://confidenceinsuranceagency.com/Submit-A-Community-Cause-Idea_47. Entries are diligently submitted for review, and the elected worthy causes are properly contacted by a representative of Confidence Plus' Community Program. More information regarding past and current campaigns supported by Confidence Plus Insurance Agency can be found at http://confidenceinsuranceagency.com/community-cause.
About Confidence Plus Insurance
Confidence Plus understands the importance of building a solid foundation for the future and developing long-lasting customer relationships. That's why they are committed to offering clients the same level of service they would expect from their own business dealings. When clients leave their office, Confidence Plus' staff is indeed confident every individual will feel assured, informed, and satisfied in their insurance choices. To contact an expert at Confidence Plus Insurance, call (209) 323-7474.