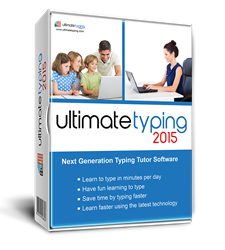 The better at touch typing students become, the more challenging activities the program offers.
New York City, NY (PRWEB) May 20, 2015
Online magazine Education Technology Solutions (ETS) promotes Ultimate Typing™ EDU in its latest review of the eReflect-developed web-based application, eReflect announces. The in-depth analysis of the program's features and benefits wraps up with the conclusion that the program is a complete solution for schools and teachers that want to offer their students an interactive, user-friendly learning experience that's easy to manage, and that offers the full range of activities and games a student looks for.
According to ETS, the true value of the program the fact that it offers schools a readymade, curriculum-compatible typing resource. As the review notes:
"The easiest way for any school to comply with requirements related to typing instruction, though, is for that school to purchase a system that already has a complete set of lessons, rather than making teachers spend their valuable time coming up with lesson plans of their own."
One of the features highlighted by ETS when discussing the teach typing software is the fact that it's cloud-based and accessible to students beyond school hours. This makes it an adaptable, flexible app that lets students practice and master keyboarding at their own pace. It also allows them to dedicate as much time to practice as they see fit. There's an added benefit for the educator as "there's no need to try to fit extended practice sessions into every class schedule," the ETS editor notes.
The learn to type web app offers tailored activities for students of all grades. The better at touch typing students become, the more challenging activities the program offers. This makes for a tailored learning experience for every student. The editor also highlights the fact that students can add their own text for practice.
The typing tutor software reduces administration time and cost as it offers automated student progress tracking and has a simple, fast setup. Since it's on the cloud it reduces to a minimum both bandwidth usage and infrastructure requirements.
eReflect thanks Education Technology Solutions magazine for taking the time to review Ultimate Typing™ EDU and offer their assessment to the public.
*********
For more details on Ultimate Typing™ please visit http://www.ultimatetyping.com/.
For more details on Ultimate Typing™ EDU please visit http://www.ultimatetyping.com/schools.
About Ultimate Typing™
Ultimate Typing™ software is designed specifically for the improvement of typing skills. Created by eReflect, a world leader in e-learning and self-development software, Ultimate Typing™ has been informed by the latest developments in the science of touch typing.
Since its creation in 2006 by Marc Slater, the company has already catered to over 112 countries all over the world, offering products with the latest cutting-edge technology, some of which are among the world's most recognized and awarded in the industry.