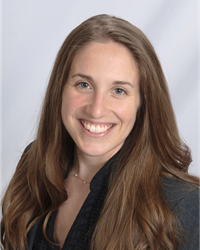 OKEMOS, Mich. (PRWEB) May 12, 2015
The Delta Dental Foundation recently honored Jessica Delgado, DDS of Canton, Michigan, with its prestigious Student Leadership Award. Delgado is a 2015 graduate of the University of Michigan (U-M) School of Dentistry.
Delgado was selected for the award based on her scholastic achievement, involvement in the dental profession, leadership skills and volunteer experience. Delgado is a member of the Omega Kappa Upsilon Chi Chapter, placing her in the top 10 percent of students. She was recognized for several awards, including the Colgate Research Award, Robert Mitus Scholarship and Laurel Harper Seeley Scholarship.
During her years at U-M, Delgado has been heavily involved in volunteering by helping fabricate much needed mouthguards for athletes and providing free preventive and restorative dental care to children and adults at several events and clinics, such as the Give Kids a Smile event in 2013.
In addition, she has served in many leadership positions for the American Dental Education Association, Michigan Dental Association Foundation, Scholars in Dental Leadership Program at the University of Michigan School of Dentistry and American Student Dental Association.
Following graduation, Delgado will pursue a specialty in orthodontics.
Since 2001, the Delta Dental Foundation has granted an annual Student Leadership Award to at least one senior dental student from U-M and four other dental schools in Michigan, Ohio and Indiana, including the University of Detroit Mercy, Case Western Reserve University, The Ohio State University and Indiana University. Additionally, the Delta Dental Foundation has provided eight scholarships per school, or 40 in total, to undergraduate dental students each year.
About Delta Dental Foundation
The Delta Dental Foundation is a nonprofit, charitable organization established in 1980, which serves as the philanthropic arm of Delta Dental of Michigan, Ohio, Indiana, and North Carolina. The Foundation's goals are to support education and research for the advancement of dental science, and to promote the oral health of the public through education and service activities, particularly for those with special needs. For more information, visit http://www.deltadentalmi.com/ddf.
###