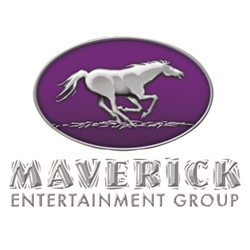 I'm optimistic to assist in creating opportunities with film distribution
(PRWEB) May 12, 2015
Independent film distributor and South Florida based Maverick Entertainment Group, and American Art Initiative, are proud to announce their partnership to acquire and distribute films from the Caribbean and South American regions for worldwide distribution.
Maverick Entertainment recognizes the explosive growth of the Caribbean and South American markets, and with Executive Director, Michelle McKoy's expertise, combined with her talents as an Independent Producers Representative, the alliance between the two companies' will flourish in this underserved marketplace.
"McKoy exemplifies the knowledge and scope of the region and the industry. This makes her a perfect fit to find high quality films ready for distribution," states Doug Schwab, Maverick Entertainment President, "She's entrenched in the community with a keen eye for the type of films our audience expects from us."
For Mckoy, the possibilities are promising. "I'm very aware that distribution is one of the hurdles that filmmakers in the region experience," she shared in an interview, "I'm optimistic to assist in creating opportunities with film distribution and provide support that garner direct and indirect economic benefits to Caribbean filmmakers." The Caribbean film industry is a growing market with efforts such as the Caribbean Film Mart and Caribbean Film Database signifying the interests of international markets.
American Art Initiative, (AAI) has established in 2012 to support the development and expansion of the arts by maintaining an exchange of talent and creativity for cultural, social and economic viability. AAI's main purpose is to create a positive and supportive representation of independent artists, developing sustainable growth and recognition worldwide. AAI also produces an annual Caribe Arts Fest held in October and Caribe Film Fest held as a Black History Month event of each year in South Florida.
Maverick Entertainment Group, (MEG), established in 1997, is a leading digital and DVD distributor founded by Doug Schwab. Privately held and based in South Florida, Maverick has a solid reputation for consistently releasing niche genres that major studios overlook. As MEG enters into its' 18th year, it maintains a library of over 900 films, specifically catering to the urban audience in action, comedy, drama, horror, thriller and Latino genres. Maverick's direct relationships with Amazon, Create Space, DirecTV, INDemand, Family Video, Redbox , Walmart and its' highly popular YouTube channel and many others, they succeed in bringing independent filmmakers into the marketplace.
For all inquiries regarding film distribution, please contact Michelle McKoy at michelle(at)amercianartinit(dot)com or call (754) 273-7166
###