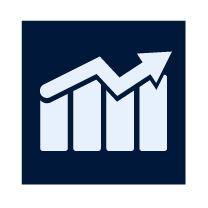 Companies must support and manage Big Data Analytics programs like other strategic initiatives, but with new winkles that accompany analytic programs, which are perhaps not as well understood.
(PRWEB) May 13, 2015
ClickFox, a software solution that creates Journeys from disparate data, will release a series of articles sharing key strategies and tactics to drive results from big data initiatives. These methods have been utilized in delivering over $1B in value to Fortune 500 companies using ClickFox's patented Customer Journey Analytics Solution over the past decade. (Journey analytics describes the practice of ingesting disparate data about individual interactions or actions, and stitching together those individual data sources into aggregated journeys. For example, one type of journey analytics – focusing on customer journeys – stitches data from individual customer touchpoints such as Web, Contact Center, Retail, Mobile, Marketing, and others, creating end to end journeys.)
Former client and current ClickFox employee, Marc Martinez contributed significantly to the article series. "It really takes a comprehensive strategy to deliver on the promise of Big Data Analytics programs," said Martinez, Director of Business Solutions at ClickFox. "Companies must support and manage Big Data Analytics programs like other strategic initiatives, but with new wrinkles that accompany analytic programs, which are perhaps not as well understood."
According to a recent survey of companies with ambitions in Big Data Analytics, McKinsey & Co. found that analytics leaders reported only a fraction of the expected revenue or cost improvement results associated with Big Data have been achieved thus far. Reasons for the lower than expected results were identified, including doubt by front-line managers, existing organizational processes haven't yet caught up with the speed of analytics, and slower than expected initial results leads to reduced investment. Companies are working to break through these initial challenges to achieve "value at scale" according to McKinsey, and these challenges are similar to what is routinely experienced in major transformations.
As part of this series, we'll reference mainly experience from our programs with clients over the years, we'll also consider including 1-2 great examples from your work in each article. Submit your ideas and practices for consideration on the ClickFox LinkedIn page or tweet us (@ClickFox). The key themes for our series of 4 articles are:
1. Building a Powerful Analytics Engine.
This article will focus on combining the right tools and input data with competent analytics teams to create significant insights. Key discussion points will include aligning the teams to the overall organization's mission and strategic objectives, designing the solution to fit these goals, and organizing and managing the teams to consistently produce powerful outputs.
2. Driving Near-Term Results.
Big data analytics programs face the same challenges as routinely encountered in any transformation initiative or ambitious program. No matter how lofty the goal, executives expect to see some indication of early results to give them assurance that more significant goals can be achieved. It's incredibly important to set the tone early in the program with rapid results that reinforce the viability of the longer term objectives. This article will explore methods we've used to help our clients successfully deliver near term wins in journey analytics that lead to broader program success.
3. Surviving Early Success.
When early wins are created and a pipeline of additional value is identified, a programs' success becomes well known. This early success creates "good problems to have" – quantification and defense of early results, consideration of other parts of the organizations' requests for analyses to answer questions "they've always wondered about but never had the data to solve." Finally, expect more of program leadership's time to be spent providing support for initiatives and air-cover for the analytics team. This article will focus on tactics for managing these difficult political landscapes and prioritizing work so that sustained value can be delivered.
4. Building Value at Scale.
Congratulations, you've delivered quick wins and successfully avoided the land mines that successful programs face, and now you're faced with the challenge of making it happen on a grander scale. How do programs that have successfully gotten off the ground take the capability to the next level? What are the key obstacles to overcome so that the new capability becomes fully entrenched in an organization's culture? The final article in our series will delve into this topic and explore the methods and tactics successful companies use to ramp up the focus and subsequent value for Big Data Analytics programs.
ClickFox has delivered impressive results from journey analytics, sometimes as part of "big data" initiatives and even before the term existed. Cross-channel journey analytics have always encountered similar obstacles as big data initiatives, requiring collaboration from many different parts of the organization. These programs also benefit from having an ambitious executive sponsor to lead the charge and thrive with an emphasis on bottom line results, rather than just knowing more. This series of articles will address tactics to overcome these obstacles and drive significant results from Big Data Analytics.
These series of articles will be released one per week in the coming weeks, and the full series will be available upon conclusion at http://www.clickfox.com. Again, we are excited to also include your best strategies for success in our upcoming article series on driving Big Results from Big Data. Visit our LinkedIn page or tweet us (@ClickFox) and we'll consider your submission for our article.
As always, thanks for reading and enjoy the Journey!