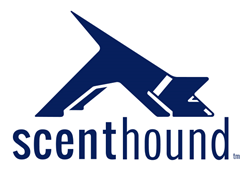 We're happy to report that local dog parents in Palm Beach County are enthusiastically embracing our Monthly Care Club. - Tim Vogel, Scenthound CEO
West Palm Beach, Florida (PRWEB) May 13, 2015
The debut of Scenthound's Monthly Care Club at its dog care Scenters in West Palm Beach and Jupiter last month was met with resounding success. Scores of dog parents have already enrolled their dogs in Scenthound's wellness program, generating buzz within the dog community and reinforcing the strength of the company's health-oriented concept in dog care.
Scenthound, an extension of South Florida's Pet Groomerie, is spearheading a dog care revolution with its signature Essential Care Pack and Monthly Care Clubs. Scenthound is educating dog parents about the importance of monthly maintenance for every dog, even those who don't require traditional grooming.
Scenthound's approach to preventive care through its Monthly Care Clubs is designed to encourage dog parents to maintain their dog's wellness on a monthly basis. Regular care and maintenance can improve a dog's comfort and quality of life, prevent potentially serious health issues, and even increase life expectancy by several years. The company's signature service, called the Essential Care Pack includes the basic care required on a regular basis; a conditioning bath, ear cleaning, nail trimming, and teeth brushing.
"We're happy to report that local dog parents in Palm Beach County are enthusiastically embracing our Monthly Care Club," said Tim Vogel, Scenthound CEO. "When dog parents learn how monthly care can not only keep their dog clean and comfortable, but can also prevent serious health issues, they are happy to make the commitment."
The Essential Care Pack focuses on health and wellness. Monthly Care Clubs start at just $25 per month, which includes one of the signature packages a month as well as discounts on all other services. Dogs can come for the Essential Care Pack as often as they like with the Unlimited Care Club for only $45 per month, which also includes discounts on all other services.
"We've made our services affordable and convenient because we want to make it easy for people to manage the basic care their dogs need on a regular basis," says Tim Vogel. "We believe we owe our dogs the most conscientious care and we want to make it accessible to all dog parents. Scenthound lets nothing come between you and your dog's well-being."
Scenthound's Essential Care Pack is a walk-in, while-you-wait service available at both the Jupiter and West Palm Beach locations six days a week from 8am-5pm. The company has plans to open a third Scenter this summer in Boynton Beach.