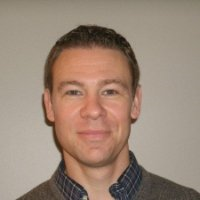 New Albany, IN (PRWEB) May 14, 2015
Discount Labels, the nation's largest custom label trade printer, has named Brian Webb as its new National Director of Strategic Accounts.
Mr. Webb will be responsible for working with Discount Labels' strategic accounts to grow sales by targeting key customer groups and offering newly designed education, sales and marketing programs to rally revenues and profit.
"We are constantly innovating and have expanded our label capabilities pretty significantly over the last several years," says Mike Gore, VP Operations for Discount Labels. "From presses to our new laser die cutter to ecommerce solutions, we have a lot more to offer label resellers than we did just a few years ago. We're very pleased to have Brian join us to help our customers leverage these new capabilities to realize their full sales and profit potential."
Before joining Discount Labels, Mr. Webb was a Business Development Manager at Standard Register where he combined expertise in Operations and Sales to assess and meet customer needs.
Mr. Webb has a degree from Indiana Wesleyan University. He and his wife live in Columbus, Ohio.
About Discount Labels:
Discount Labels specializes in die cut labels, premier labels, durable labels, UL labels, variable data labels, printer labels, magnets, stamps and promotional products for every industry including automotive, construction, healthcare, manufacturing, restaurant and retail. Discount Labels sells through the largest authorized label distributor network in the U.S. and Canada. Eligible dealers are active in one of the following industries: printing, graphic arts, specialty advertising, business forms, packaging and shipping, signs, banners, trophies, rubber stamps, or office products. Established in 1965, Discount Labels has grown to be America's largest wholesale label supplier. Find more information at http://www.discountlabels.com and visit us on Facebook, Twitter and Google+.