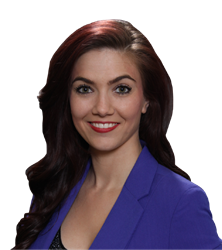 For the first time in my career I can truly offer a solution that is beneficial to their business as a whole.
Plano, TX (PRWEB) May 13, 2015
ResMan® announced today that Jackie South has joined the property management software company as a National Sales Associate effective April 13, 2015. South joins the ResMan® team with a well-rounded background in sales and entrepreneurship, and has over ten years of experience in the multifamily industry. Jackie joins a growing sales team responsible for cultivating new and existing customer relationships nationwide.
With prior experience as a leasing consultant, assistant manager, and multi-site manager, Jackie has extensive knowledge of the variety of Property Management Software available. "So often, industry customers mention how software providers offer either a great accounting solution or a great operational management solution, but not both. For the first time in my career I can truly offer a solution that is beneficial to their business as a whole," stated Jackie South.
South is focused on exemplifying the Service First motto by creating a transparent and receptive relationship with ResMan® customers. "Jackie's knowledge of not only the multifamily industry, but other industries outside of property management allows her to be a consultative sales representative. I expect Jackie to make long lasting relationships that build partnerships nationally. She is devoted to the relationship, and provides the customer service that our industry is desperately looking for," states Joni Scott, Regional Vice President of Sales.
South is a native of Texas, and graduated from the University of North Texas with a degree in Marketing and Communications. Jackie loves to fish, play ping pong with her husband, and enjoys spending time with her five puppies.
About ResMan
ResMan® Online Property Management Software is a Sophisticated, yet Simple Solution with a Commitment to Service First! The leadership team consists of property management veterans who bring the service-centric culture of multifamily to ResMan®. With a Full Suite of Solutions on One Platform, for One Price, users can capture all of their business information in a single, scalable system. Automate, Accelerate and Evaluate all aspects of performance, from individual assets to portfolio management. ResMan is a leading choice for companies who demand more from their property management software.
To learn more visit http://www.resmancloud.com, or call us at (855) 737-6261.