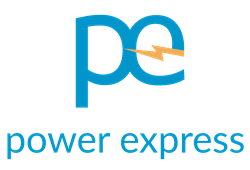 We at Power Express enjoy supporting our community and being actively involved. - Mohsin Hassan, COO
Houston, TX (PRWEB) May 13, 2015
Power Express' backing of Sportsmonkey is part of the Houston-based retail electric provider's continuing commitment to both celebrate and enhance the positive lifestyles of those in the Houston community.
"We at Power Express enjoy supporting our community and being actively involved. In Sportsmonkey, we see a strong partner working to create a fun and relaxed atmosphere where adults can go to be active in recreational sports, but also create friendships and professional relationships with other Houstonians through Sportsmonkey's many social events and activities. We ourselves are excited to start a new friendship with the team at Sportsmonkey. We are proud to support Sportsmonkey's mission and members," said Mohsin Hassan, Chief Operating Officer at Power Express.
Sportsmonkey offers the largest recreational sports teams for adult Houstonians with a list of leagues that includes basketball, softball, flag football and other various sports. Throughout the 2015 season, Power Express will be present to support outdoor sporting events, title championships, and social events hosted at Lucky's Pub in conjunction with Sportsmonkey.
Brandt Tillotson, President of Sportsmonkey, said "Sportsmonkey is thrilled to have Power Express as a new sponsor! Their core values, commitment to enhancing one's lifestyle, and community involvement perfectly reflect what Sportsmonkey stands for."
To learn more about Sportsmonkey, their leagues and schedules, visit them online at http://www.sportsmonkey.com
About Power Express
Power Express is a premier retail electric provider based in Houston, Texas with a team of energy experts. Power Express works to provide low, trustworthy electricity service rates to Texas electricity consumers. Learn more about Power Express by visiting us online at http://www.power-express.com.