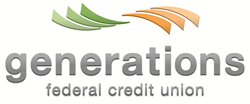 The goal of our small business workshops is to serve as an owners financial advocate and offer them step-by-step assistance.
San Antonio, TX (PRWEB) May 13, 2015
Generations Federal Credit Union will continue its Small Business Workshop series with 'Mobilize Your Business' which will provide attendees the opportunity to learn tools and methods to design and create a content strategy that drives visitors to conversions.
The class will be held from 6 p.m. to 7:30 p.m. on Thursday, May 28 at the Generations Northwest Branch located at 6000 N. Loop 410. During the workshop with Darryl Freeman of SCORE, participants will learn the website "must-haves" that drive sales.
"Business owners are very good at being business owners. But unfortunately, they don't always have the advanced skills necessary to sell themselves, their products, and their company in the amount of time necessary to catch the attention of a potential customer," said David Rodriguez, Financial Education Manager for Generations FCU.
Generations FCU partners with SCORE, a nonprofit organization dedicated to helping small business get off the ground, grow, and achieve their goals through education and mentorship.
"Small business owners should never have to face the countless hurdles, stress, and difficulties by themselves. Through the Small Business Workshops, our goal is to be their financial advocate and to offer step-by-step assistance. When they are on the right path for growth and success, our community grows and succeeds right along with them," Rodriguez concluded.
Seating is limited and reservations are required. The cost of the class is $10 and individuals can pre-register by visiting https://www.mygenfcu.org/financial-education or by calling 210-554-3574.