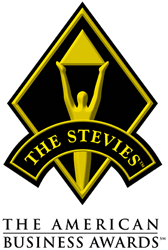 Bridgeport, CT (PRWEB) May 13, 2015
GoECart, the leading provider of complete omni-channel commerce software for small and medium-sized businesses (SMBs), has been chosen for yet another prestigious software industry award. GoECart was named a Finalist today in the Company of the Year category in The 2015 American Business Awards, which means that it will ultimately be a Gold, Silver, or Bronze Stevie® Award winner in that category.
The American Business Awards are considered the nation's preeminent business awards program. All organizations operating in the U.S.A. are eligible to submit nominations – public and private, for-profit and non-profit, large and small.
In a recent email announcing GoECart as a finalist, the ABA wrote: "This is a significant achievement for which you are to be applauded. This means that independent judges agreed that these nominations are worthy of national recognition, and that the nominations will be recognized as Gold, Silver, or Bronze Stevie Award winners. Stevie Award placements will be determined in the final judging that begins later this month. The final placements of Gold, Silver, and Bronze Stevie Awards will be announced at the 2015 awards banquets, and will be closely guarded until then"
The American Business Awards will be presented at two awards events: the ABA's traditional banquet on Monday, June 22 in Chicago and the new product & technology awards event on Friday, September 11 in San Francisco.
"For the entire team here at GoECart, it's very gratifying to be named Finalist in the Company of the Year category by American Business Awards," says Manish Chowdhary, Founder and CEO of GoECart. "It's a fitting recognition of the work we put in every day and a testament that we're constantly innovating and improving our GoECart 360 platform to insure our customers remain ahead of the curve in omni-channel retailing."
About GoECart
GoECart provides a complete software suite, GoECart 360, which enables SMB merchants to manage all aspects of omni-channel commerce — from ecommerce, order and inventory management, in-store POS to marketing, merchandising,e-marketplaces, fulfillment and customer service. GoECart eliminates technology and integration hassles, allowing businesses to run better and grow faster. The feature-packed GoECart 360 suite was designed from the ground up to be modern and meet the needs of today's empowered and connected customers. Additionally, GoECart's cloud-based delivery model delivers on the rewards of software-as-a-service (SaaS). These include zero investment in infrastructure, no integration headaches, free upgrades, and affordable, pay-as-you-go pricing.
About the Stevie Awards
Stevie Awards are conferred in five programs: The American Business Awards, The International Business Awards, the Asia-Pacific Stevie Awards, the Stevie Awards for Women in Business, and the Stevie Awards for Sales & Customer Service. A sixth program, the German Stevie Awards, will debut later this year. Honoring organizations of all types and sizes and the people behind them, the Stevies recognize outstanding performances in the workplace worldwide.