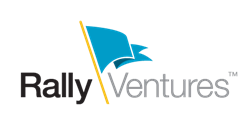 Art is a great addition to Rally Ventures both in the operational expertise he brings to the firm and the Rally portfolio, and the impact he will have on Rally's ability to build out our security portfolio and industry relationships.
(PRWEB) May 13, 2015
Rally Ventures, an innovative venture capital firm focused on early-stage business technology companies, today announced that security industry veteran Art Coviello has joined the firm as a Venture Partner. In this role, Coviello will work with the Rally team to help source and evaluate investment opportunities with a focus on helping Rally Ventures expand its portfolio of enterprise security companies. In addition, he will work with companies across the Rally portfolio as an advisor. Coviello, who has been a member of Rally Ventures' Tech Partners program since the firm was founded in 2013, will join the firm's existing Venture Partners Don Listwin, Zenas Hutcheson and Tom Peterson in providing targeted operational and technological guidance to Rally's portfolio.
"Art is a great addition to Rally Ventures both in the operational expertise he brings to the firm and the Rally portfolio, and the impact he will have on Rally's ability to build out our security portfolio and industry relationships," said Charles Beeler, General Partner and co-founder at Rally Ventures. "As a Tech Partner, Art has provided invaluable insight and direction to our firm and the Rally portfolio. In the role of Venture Partner he will provide vision and direct leadership as the firm increases its enterprise security presence," added Rally Ventures General Partner and co-founder Jeff Hinck.
Prior to joining Rally Ventures, Coviello served as Executive Chairman of RSA, The Security Division of EMC. During his two-decade career at RSA, the company evolved from its roots in authentication and encryption to being a leader in the most important emerging areas of information security, including security analytics, identity, and Governance, Risk & Compliance (GRC). Coviello was the driving force in RSA's rapid growth during his tenure, increasing revenues from $25 million in 1995 to more than $1 billion in 2014.
Coviello has been instrumental in helping companies, industries, and governments to continue informing and shaping the evolution of security strategy to meet the challenges facing organizations today and in the future. His decades of expertise and influence have made Coviello a recognized leader in the industry; he plays key roles in national and international cyber-security initiatives and is a regular speaker at conferences and forums around the world. Coviello currently serves on the Board of Directors at EnerNOC and AtHoc.
"Security occupies a unique position in the technology landscape, because it is essential to every single technology market," stated Art Coviello, Venture Partner at Rally Ventures. "I first started working with members of the Rally team more than a decade ago, and am looking forward to deepening my involvement with the firm and the Rally portfolio, with a particular emphasis on helping Rally find opportunities that provide relevant and original approaches to the security market."
Rally Ventures invests in seed and Series A rounds of companies that are taking advantage of the capital efficiency brought about by low cost, high performance computing infrastructure and a faster time to market for today's business technology start-ups. Unlike other venture capital firms, Rally Ventures concentrates its resources through deep engagement of its team with a limited number of active portfolio companies. By allocating several team members per deal rather than several deals per team member, Rally Ventures helps entrepreneurs and companies succeed from the most challenging very early stage, through the growth lifecycle of scaling a customer base and operations, to help create lasting value for entrepreneurs and investors. Rally Ventures' is an investor in a number of high growth technology companies including Appboy, Bugcrowd, Coupa, Gutcheck and Sport Ngin, and its partners have generated successful high-profile exits from early investments in companies including Compellent, Enstratius, ITKO, Jigsaw, NuSpeed, Sistina and Swarm Mobile, among others.
About Rally Ventures
Rally Ventures empowers entrepreneurs to go further faster. Rally invests exclusively in early-stage business technology companies, focusing on big data, cloud technologies, infrastructure software, mobility, IoT, SaaS, security, and storage. The Rally platform includes a dynamic network of nearly 100 Rally Tech Partners — visionaries, technologists, and executives who provide support and inspiration to help growing companies break away from the pack and become tomorrow's technology leaders. For more information, visit http://www.rallyventures.com.