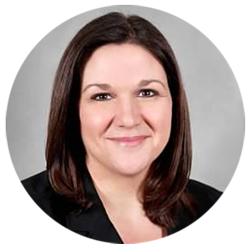 SCOTTSDALE, Ariz. (PRWEB) May 13, 2015
IDT911 today announced that Debbie Sutherland has joined the company as vice president of sales and business development. Sutherland brings nearly 20 years of proven accelerated performance in vertical markets including healthcare, credit unions, value-added resellers, and public sector clients.
Most recently, Sutherland served as Vice President, Decision Analytics Specialized Markets, for Experian, one of the three major credit bureaus. There, Sutherland lead a team of seasoned sales professionals focused on delivering solutions for various vertical markets including the aforementioned, as well as utilities, communication, media, and direct-to-consumer. Prior to that, Sutherland held management positions at Fiserv where she was responsible for identifying new business opportunities, crediting new products, and establishing profitable client partnerships for the financial services technology company.
"Debbie is a highly respected industry leader who has an in-depth understanding of the unique vertical markets' needs in the credit union, financial, and healthcare spaces," said Matt Cullina, CEO, IDT911. "As we continue to expand internationally in Canada and Europe, Debbie's strong leadership and product development skills lend themselves nicely to proactively forecasting the unique needs of our clients domestically and abroad."
Sutherland will lead the company's team of seasoned B2B business development professionals. The team will provide focused identity management and data risk assistance to insurance, financial services, healthcare, and employee benefits industry clients as well as other industries. She will also be responsible for identifying and growing IDT911 presence in new markets, including the U.K. and beyond.
"I am excited to be leading the IDT911 business development team during a high growth period for the company," said Sutherland. "The world of identity management and data risk is an emerging, evolving industry and IDT911 is uniquely positioned to serve the niche needs of various markets. The company's customized approach to delivering products and solutions to partners is one of the reasons I joined this thriving business. I'm excited to play a strong role in establishing strategic partnerships in the United States and abroad."
About IDT911™
IDT911™ is the leading provider of services that help businesses and their customers defend against data breaches and identity theft. IDT911's unique approach—delivering proactive protection, preventive education, and swift resolution—offers unrivalled support for more than 660 client partners and 17.5 million households. With its wholly owned subsidiary, IDT911 Consulting™, IDT911 delivers information security and data privacy expertise to help businesses avert and respond to data loss. Based in Scottsdale, Ariz., the company has several locations in the U.S. and Canada, as well as in Ireland to serve partners in Europe.