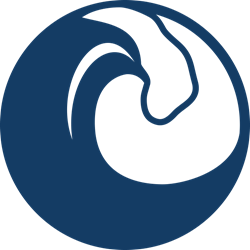 Supporting Orlando's growing technology community has always been one of our core values ~Phil Loeffel
Orlando, Florida (PRWEB) May 13, 2015
Riptide Software has hired Evan Kleman & Jon Rutishauser as two of our newest Web Development team members. Evan & Jon recently graduated The Iron Yard's 12 week programming bootcamp. Evan & Jon will be supporting Riptide's Elements platform, an e-learning solution that delivers content on any device in any language.
Phil Loeffel, CEO of Riptide Software noted, "Supporting Orlando's growing technology community has always been one of our core values. Riptide's relationship with Iron Yard and intern partnerships with UCF supports our goals of growing and keeping great software development talent in Central FL." Loeffel added, "giving entry level candidates a chance to prove themselves in a high tech high paced employee owned work environment is one of the best ways we can grow and give back to our community." Evan & John bring a fresh level of talent to Riptide with their creative style and depth of knowledge in Javascript. We're looking forward to helping grow their skills while adding to our core product.
About Riptide Software
Founded in 1995, Riptide Software Inc. is an employee owned company that develops custom software solutions for the department of defense and multiple fortune 1000 customers. Riptide Software has a passion for supporting military simulation & training (MS&T) projects for the modern warfighter and providing cloud and mobile technology integrations for our worldwide customer base. Riptide's innovative e-learning platform delivers training content on any device in any language. Riptide provides all of their customers with unwavering support, intricate attention to detail, and first class solutions by remaining on the cutting edge of emerging technologies. Riptide Software's broad range of capabilities allows us to customize services that exceed the needs of our customers.
About The Iron Yard
The Iron Yard is the largest code school in the country. Iron Yard teaches intensive, 12-week courses that mentor students into professional junior-level programmers. The classes go far beyond tactical skill and teach people to think like software engineers. Programming is a lifelong study, and the process shows students how to learn on their own so they remain highly valuable throughout their careers. Iron Yard also helps each graduate find work after the program through the career support program and ongoing education tracks.