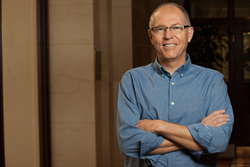 Kendall brings a tremendous amount of financial experience and knowledge to the team
(PRWEB) May 14, 2015
The future of BodyGuardz, a leading provider of device protection solutions, looks even brighter after announcing Kendall Cooper as the company's new Chief Financial Officer. Cooper brings a wealth of experience to BodyGuardz after working for nearly three decades in the venture capital community in Silicon Valley. Having served as an advisor and board member for BodyGuardz since its inception in 2002, Cooper has had an inside look as the company has emerged as a leader in the consumer electronics space. He will play a vital role in elevating the company to the next level.
"Kendall brings a tremendous amount of financial experience and knowledge to the team," said Kirk Feller, President and CEO of BodyGuardz. "He has made a significant impact on our company over the years, and we are looking forward to his increased focus on ensuring the accomplishment of future company objectives."
Prior to joining BodyGuardz full-time, Cooper served for five years as the CFO and Chief Compliance Officer of Allegis Capital, an early-stage venture firm that has invested more than $500 million in innovation to help entrepreneurs build companies. Cooper has seen first-hand a wide array of emerging growth companies over the decades as he served in various investor C-suite and board-level capacities. Other positions Cooper has held include: CFO of Mayfield Fund; Managing Member, General Partner, and CFO of Dominion Ventures; and Emerging Business Specialist at Deloitte. Cooper has also been an active member in the financial and venture capital community, serving as a chairman, board member, or member of a number of organizations.
In his new role as CFO of BodyGuardz, Cooper will help set the strategic direction of the company and will oversee all financial activities. He will also continue serving as a board member for the BodyGuardz organization.
"I've learned that the most crucial factor for success of any organization is the people," said Kendall Cooper, CFO of BodyGuardz. "While I'm really excited about the tremendous products and new brands under development at BodyGuardz, I am most excited about joining this talented, dedicated team of professionals who live and demonstrate principles I value so highly."
###
About BodyGuardz
Founded in 2002, BodyGuardz is committed to offering top-quality products and services at a reasonable price. The company prides itself on providing products, service and delivery that is a step above the rest. For more information, visit: bodyguardz.com/company.