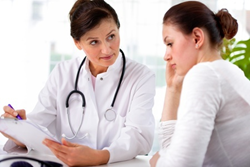 opiate and heroin addicts who willingly go to police and give up their drug paraphernalia will receive addiction treatment as opposed to incarceration,
Boston, MA (PRWEB) May 19, 2015
June first will mark the induction of a radical new law in Gloucester, Mass.: opiate and heroin addicts who willingly go to police and give up their drug paraphernalia will receive addiction treatment as opposed to incarceration, reports the CS Monitor on May 5th, 2015. Patients enrolled in the program will be used to drug detox facilities for immediate treatment and will be assigned counselors dubbed "angels" to monitor their progress through the system. The program is one of the first in its kind and will be implemented in response to the rapid increase in heroin addiction and overdose deaths in the state of Massachusetts. The addiction and recovery Boston treatment center, Drug and Alcohol Rehab Boston, is committed to helping patients with substance use disorders recover. The drug treatment facility applauds Gloucester's efforts to help usher addicts into treatment, as opposed to stagnate the disease of addiction with incarceration.
In addition to providing drug detox and subsequent rehabilitation guidance, the police will also provide funds to furnish families and addicts with opiate overdose reversal medications like Narcan and Naloxone. These medications allow families to safeguard their loved ones struggling with addiction, should they experience an overdose. Without the reversal medication overdose victims can die as a result of a depressed immune system, or incur permanent brain damage from lack of oxygen.
Drug and Alcohol Rehab Boston is ecstatic to welcome the new law in June. An associate from the treatment center comments, "This new form of treatment induction is ingenious. Addiction facilities in general struggle to provide treatment for patients dealing with addiction early, as to circumvent chronic addiction, but there's really no incentive for them to seek help if they believe treatment is out of their reach or unimportant. This new program will allow victims of addiction to come forward without fear of prosecution. This program also helps addicts reconnect with their community, socially and emotionally investing themselves in the officers overseeing their progression in treatment. It's a wonderful thing for patients of addiction to get help and the community as well, because it will demystify and humanize the disease of addiction which has until this point been criminalized without reprieve."
Drug and Alcohol Rehab Boston provides patients with full addiction treatment services, spanning from drug detox to drug counseling in Boston . Patients who arrive at the treatment center are immediately treated for withdrawal, and are provided with private rooms, gourmet meals, and holistic healing sessions of meditation and yoga for the duration of their addiction treatment. Addiction specialists monitor patients 24 hours and are available to answer any questions regarding treatment and plans for the future. Life coaches are available to help patients get their careers, domestic life, and housing on track before graduating from treatment.
For more information about drug rehab in Boston and Drug and Alcohol Rehab Boston visit http://drugandalcoholrehabboston.com/ or call (857) 267-5049 directly.