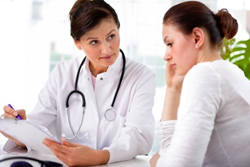 There have been cases where high school teenagers die from using K2. It's an awful thing- and preventable with treatment.
Baltimore, MD (PRWEB) May 26, 2015
Synthetic cannabinoids attempt to mimic the effects of marijuana. According to an article published by International Business Times on April 28th, 2015 synthetic marijuana (dubbed K2, Spice, and black mamba) causes unpredictable medical and psychiatric consequences. The unstable composition of these synthetic substances make it nearly impossible for medical doctors to properly diagnose and confirm patients' use of the substance due to the frequency in which the chemical composition of the substance shifts. Some patients experience full blown psychotic episodes as a direct result of the synthetic drug, and yet there are only a fraction of tests which may confirm the use of synthetic cannabinoids.Drug Rehab Baltimore is an addiction and recovery center dedicated to helping victims of substance use disorders recover from addiction. In light of recent dangerous synthetic cannabinoid use the drug and alcohol treatment center is urging those using marijuana and synthetic substitutes to seek addiction treatment before incurring potentially fatal side effects of the addictive substance.
Emergency room professionals have been unable to treat patients with certainty for synthetic cannabinoids, for the sheer number of chemical compositions the substitutions have transposed from brand to brand. the International Business Times quotes the Director of the Center for Substance Abuse Research at the University of Maryland, Dr. Eric Wish, "The people in the emergency rooms don't know what to test for, when you tweak a molecule, you don't know how it's going to affect the brain. It's a huge problem for public health."
The Poison Control Center cites approximately 2,000 phone calls have been made in response to these drugs. The synthetic cannabinoid, spice is responsible for causing users agitation, paranoia, and violence. Medical professionals are attributing the unusual mood agitants to a new chemical formula for the drug.
Drug Rehab Baltimore provides patients with substance use disorders drug and alcohol rehab in Baltimore and across the state of Maryland. In response to the rising concern of synthetic cannabinoids the drug rehab center is urging all users of the substance to seek treatment immediately, before disaster strikes. An associate from Drug Rehab Baltimore comments, "Kids and adults alike don't understand the gravity of their actions when they use this drug. Because it is synthetic, it's very difficult to predict the side effects that will manifest in response to the drugs. There have been cases where high school teenagers die from using K2. It's an awful thing- and preventable with treatment. the source of substance use is usually underlying. If young people can address those issues in therapy the substance abuse will clear itself up. You just have to make the effort to reach out and get help- because it's there."
The Baltimore addiction and recovery center, Drug and Alcohol Rehab Baltimore, is dedicated to helping patients recover from the mental and physical disease of addiction. Clients are invited to participate in weekly events including weekly barbecues, gaming parties, and yoga sessions. The center is medically monitored 24 hours a day, and provides patients with gourmet meals, intensive cognitive behavioral therapy, group therapy, family therapy, and medically assisted drug treatment.
For more information about Drug Rehab in Baltimore and Drug and Alcohol Rehab Baltimore visit their website at http://www.drugrehabbaltimore.net/ or call (410)709-3816 directly.